Miraculously, the Cavaliers have won the NBA Draft Lottery for the fourth time in 11 years, and the third time in four seasons. Even though the Bucks and 76ers did not land the top pick, both franchises will be fortunate enough to draft a player who would be deserving of the top overall spot many other years.
-----
1. Cleveland Cavaliers
C Joel Embiid, Fr, Kansas
7'0, 250 lbs
Hometown: Yaounde, Cameroon
2013-2014 Stats: 11.2 ppg, 8.1 ppg, 2.6 bpg
This pick comes down to Joel Embiid and Andrew Wiggins to me. Cleveland could really go either direction, I have no idea at this point. The Cavaliers would absolutely love to finally fill that gaping hole that LeBron James left at the small forward position. Andrew Wiggins would look great as a scoring compliment to Kyrie Irving. It all depends on Embiid's back issues. Embiid offers some rare ability that teams have always and will always covet. He is already a good shot blocker and rebounder, and with the proper coaching and development, could become a devastating inside scorer. Simply put, he has All NBA potential as a center. Cleveland only has the disappointing Tyler Zeller at the five. Either Embiid or Wiggins would be a fantastic fit for the Cavaliers. Not even Chris Grant would have screwed this one up.
-----
2. Milwaukee Bucks
SG/SF Andrew Wiggins, Fr, Kansas
6'8, 200 lbs
Hometown: Thornhill, Ontario, Canada
2013-2014 Stats: 17.1 ppg, 5.9 rpg, 1.5 apg
The Bucks have quite a dilemma here. Do they go with the safer, lower ceiling, inferior defensive guy in Jabari Parker. Or do they swing for the fences with Andrew Wiggins? I love Wiggins, and think his criticisms are overblown. Taking over a game is something that is developed over time. Wiggins has a silky smooth game and should grow into a 20 point per game scorer in a few years. What I like most about him is his defensive ability. The Paul George comparisons make sense. It will be a process for Wiggins, who is not a favorite of the analytics crowd. He will not be the instant superstar people thought a year ago, but has the potential to make some All NBA teams for his great two way game.
-----
3. Philadelphia 76ers
SF Jabari Parker, Fr, Duke
6'8, 235 lbs
Hometown: Chicago, IL
2013-2014 Stats: 19.1 ppg, 8.7 rpg, 1.2 apg
The 76ers would love to get Andrew Wiggins here, as they would not mind to continue to lose and develop the athletic phenom, but Jabari Parker is not a bad consolation prize. Parker is a pretty strong bet to average 20 + points per game pretty quickly, although he offers next to nothing on defense. Come playoff time you need a guy who can put the team on his back offensively and get buckets. There are very few players in the NBA capable of carrying a team offensively, and the 76ers desperately need that.
-----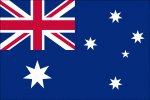 4. Orlando Magic
PG/SG Dante Exum, Australia
6'6, 188 lbs
Hometown: East Melbourne, Victoria, Australia
The Magic are disappointed they fell out of the top three, but Dante Exum is a player Orlando would have considered if they drafted third overall, and would fill a huge need in Orlando. Exum is a very exciting playmaking point guard who is at his best with the ball in his hands. He would be a good fit next to Victor Oladipo in the back court, and the two would give Orlando's opponents all sorts of headaches on defense.
-----
5. Utah Jazz
PF Noah Vonleh, Fr, Indiana
6'10, 240 lbs
Hometown: Haverhill, MA
2013-2014 Stats: 11.3 ppg, 9.0 rpg, 1.4 bpg
If I'm Utah, I try to offer a couple of future first round picks to swap with Philadelphia and draft Jabari Parker. Would the Sixers accept Utah's two first round picks and Enes Kanter to move down two spots? But here, Utah has to take the best player available. I prefer Noah Vonleh over Julius Randle. Vonleh has better size and was one of the most efficient rebounders in college basketball. Vonleh's combine measurables were great, and I feel more confident in my opinion that he is a better prospect than Randle and Aaron Gordon. With proper development, he could become 17-10 player in the NBA. The Jazz might not be able to pay Kanter when his rookie deal runs out, and Vonleh would be a good replacement who offers better defense.
-----
6. Boston Celtics
PG/SG Marcus Smart, Fr, Oklahoma State
6'4, 225 lbs
Hometown: Flower Mound, TX
2013-2014 Stats: 18.0 ppg, 5.9 rpg, 4.8 apg, 2.9 spg
As usual, no one knows what direction Danny Ainge will go here. Boston could just draft the best player available, as there are no guys on the current roster who are vital talents to build around. Marcus Smart is a quality defender and fierce competitor who often saved his best for Oklahoma State's biggest competition. He is not a great shooter, but is a willing defender and very strong lead guard who should be able to overpower most point guards trying to cover him. He could play alongside Rajon Rondo or take over for him if he is traded.
-----
7. Los Angeles Lakers
PF Julius Randle, Fr, Kentucky
6'9, 250
Hometown: Dallas, TX
2013-2014 Stats: 15.0 ppg, 10.4 rpg, 1.4 apg
With only four players under contract for next season, the Lakers could literally go in any direction here. So the safe thing to do would be to mock the best player available. I prefer Julius Randle over Aaron Gordon, who I think is a little overrated. Randle isn't explosive or a good defender, but he is one of the best low post scorers to come along in years. I think Al Jefferson is his ceiling, but the Bobcats would not have gotten into the playoffs without Big Al. The Lakers might lose Chris Kaman, Pau Gasol and Jordan Hill this off season, and will desperately need front court production.
-----
8. Sacramento Kings
SF/PF Aaron Gordon, Fr, Arizona
6'9, 225 lbs
Hometown: San Jose, CA
2013-2014 Stats: 12.4 ppg, 8.0 rpg, 1.0 bpg
While I think Aaron Gordon is a pretty overrated prospect, you cannot deny that he might be the best athlete in this draft, Andrew Wiggins included. He put on quite a show during the combine, and should have no problem providing serious energy to whatever team drafts him. Sacramento would be the perfect spot for him. The Kings have a plethora of offensive minded only scorers, so Gordon can focus on what he does best. Provide energy, hustle and rebounding. I think he is closer to a Travis Outlaw than a Blake Griffin, but you can not deny his impressive ability. The talent level falls off after these first eight picks, so the Kings can sit back and land a pretty good prospect here.
-----
9. Charlotte Hornets
(from Detroit Pistons)
SG/SF James Young, Fr, Kentucky
6'6, 215 lbs
Hometown: Rochester Hills, MA
14.3 ppg, 4.3 rpg, 1.7 apg
One of the underrated storylines of the NBA Draft Lottery is that a young, up and coming Charlotte team was able to get this pick from Detroit. This is a great spot to land a future starter. James Young is not a lottery pick amongst most draft experts right now, but once the pre draft workouts come around, I think he will solidify himself as a late lottery lock. Like Kentavious Caldwell-Pope and Terrence Ross before him, teams like athletic wing players who can shoot. Young was pigeon holed into a three point chucker role with Kentucky, but he has a nice overall game and could eventually be an 18 ppg scorer at the NBA level. Other than Al Jefferson and Kemba Walker, the Bobcats, now the Hornets, do not have anyone on the roster who can generate consistent offense.
-----
10. Philadelphia 76ers
(from New Orleans Pelicans)
SF/PF Dario Saric, Croatia
6'10, 225 lbs
Hometown: Sibenik, Croatia
Dario Saric might be the best player in Europe. He has a unique game, with some Hedo Turkoglu sprinkled in, as a tall, crafty ball handler who can knock down some jump shots. The problem is no one quite knows when, or if, he will enter the NBA. If a team promises to take him in the top ten, he could come to the NBA next year. Even if he doesn't, the Sixers are in the infancy stages of a huge rebuilding process and might not mind waiting a year or two for Saric while they lose more games and gather more lottery picks.
-----
11. Denver Nuggets
SG Nik Stauskas, So, Michigan
6'6, 205 lbs
Hometown: Mississauga, Ontario, Canada
2013-2014 Stats: 17.5 ppg, 3.3 rpg, 2.9 apg
The Nuggets would love to land a big man here to develop, but wings are going to litter picks 10 through 20. This pick could come down to Nik Stauskas and Doug McDermott, two of the best shooters in this draft. I think Stauskas fits better with the Nuggets and their (sometimes) up tempo offense. He will not offer much in the way of defense, and might be relegated to a gunner role off the bench, but should give the Nuggets 20 quality minutes per night backing up three positions. Denver really struggled to shoot the ball at times last year.
-----
12. Orlando Magic
(from New York Knicks)
PG/SG Zach LaVine, Fr, UCLA
6'5, 180 lbs
Hometown: Bothell, WA
2013-2014 Stats: 9.4 ppg, 2.5 rpg, 1.4 apg
Zach LaVine is an electrifying athlete who put on quite a show at the combine. He showed good ball handling ability, and finished in the top five in every measuring and testing category. LaVine might be a long way from being a successful NBA guard, but has potential, and guys like that are usually drafted in the late lottery. With LaVine to go with Dante Exum and Victor Oladipo, the Magic have three incredible athletes who can all handle the basketball.
-----
13. Minnesota Timberwolves
SF Doug McDermott, Sr, Creighton
6'8, 225 lbs
Hometown: Ames, IA
2013-2014 Stats: 26.7 ppg, 7.0 rpg, 1.6 apg
Almost a decade ago, the Wolves were forced to trade the best player in franchise history. Fast forward, and they are likely in the position to have to move the second best Minnesota player of all time. No one quite knows how the Wolves are going to look next year, but this pick will be important. Doug McDermott was the best scorer in college basketball, and has a very advanced offensive game. He showed better than expected athleticism at the combine, and should be able to score at a decent rate in the NBA. He will always have to work hard on defense to remain in the game for 25-30 minutes a night, but the Wolves will lean on his outside shooting with Kevin Love gone.
-----
14. Phoenix Suns
PF Kristaps Porzingis, Latvia
7'0, 220 lbs
Hometown: Ventspils, Latvia
2013-2014 Stats: 6.5 ppg, 2.7 rpg, 1.0 bpg
The Suns have three first round picks, and will not use all of them on players who will be on the roster in 2014-2015. Porzingis was a surprise entrant, as he is only 18 years old, but could be a future lottery pick. He is already 7'0, can hit jump shots and has shown some tremendous shot blocking ability. Teams love to add stretch fours, and the shot blocking is a bonus. If he remains in the draft, which is doubtful at this time, expect one of the many teams who possess multiple first round picks to go after him. He has a comfortable buy out option after two seasons, when he will only be 21 years old.
-----
15. Atlanta Hawks
SG/SF Rodney Hood, So, Duke
6'8, 215 lbs
Hometown: Meridian, MS
2013-2014 Stats: 16.1 ppg, 3.9 rpg, 2.1 apg
Rodney Hood is a bit one dimensional, but that dimension is something that is always valued by NBA franchises. Hood knocked down over 40% of his three point shots as Jabari Parker's running mate. He has great length and a nice stroke. The Hawks had to lean on their big men Al Horford and Paul Millsap for the majority of their points, because the team simply lacked scoring wing players.
-----
16. Chicago Bulls
(from Charlotte Hornets)
PG Elfrid Payton, Jr, Louisiana Lafayette
6'4, 188 lbs
Hometown: Gretna, LA
2013-2014 Stats: 19.0 ppg, 6.0 rpg, 5.9 apg
Since the Bulls have two first round picks, this might be a good time to try to solve the revolving door that has been the backup point guard spot. Derrick Rose cannot be counted on over the long haul, so it is important to find a young guy who can step in if (when?) Rose goes down again. Elfrid Payton is a big time riser who could go even higher than this once the draft rolls around. He is an above average athlete with great size.
-----
17. Boston Celtics
(from Brooklyn Nets)
SG/SF PJ Hairston, Texas Legends, NBDL
6'5, 230 lbs
Hometown: Greensboro, NC
2013-2014 Stats: 21.8 ppg, 3.5 rpg, 1.5 spg (D-League)
PJ Hairston reportedly greatly impressed scouts and GM's during the combine with his humble, honest interviews. He took accountability for the circumstances that got him dismissed from the North Carolina basketball program. If that episode is truly behind him, he would make a great pick in the late teens. He is one of the most NBA ready scorers in this draft, and can come right in and provide a team with toughness and shooting. Boston lacks a lot, but at the top of the list is shooting.
-----
18. Phoenix Suns
(from Washington Wizards)
SG Gary Harris, So, Michigan State
6'4, 210 lbs
Hometown: Fishers, IN
2013-2014 Stats: 16.7 ppg, 4.0 rpg, 2.7 apg
Gary Harris is solid, but not spectacular in any particular area. The Suns are a pretty deep team, and Harris can come in and provide minutes at both guard spots. He is a decent shooter, and a willing defender who can play point guard in a pinch. Even though I am not as big a fan of Harris as most, he represents solid value here.
-----
19. Chicago Bulls
C Jusuf Nurkic, Bosnia
6'11, 280 lbs
Hometown: Tuzla, Bosnia
2013-2014 Stats: 11.7 ppg, 5.7 rpg, 0.8 bpg
Jusuf Nurkic has good size, especially for this draft. He is a load at 6'11, 280 lbs but is a major work in progress. I see Nurkic in the top 13 in some mock drafts. He is pretty out of shape and would struggle to average many minutes in the NBA right away. The Bulls have had plenty of success with Euro stash prospects, and Nurkic could be their new Omir Asik in a couple years with proper development.
-----
20. Toronto Raptors
PG Tyler Ennis, Fr, Syracuse
6'2, 180 lbs
Hometown: Brampton, Ontario, Canada
2013-2014 Stats: 12.9 ppg, 5.5 apg, 3.4 rpg
The Raptors love the duo of Kyle Lowry and Greivis Vasquez at point guard, but both are free agents and Toronto may only be able to choose one. Tyler Ennis does not have the size or athleticism scouts drool over with point guard prospects, but he is very heady and was in great control of Syracuse's offense, finishing with better than a 3 to 1 assist to turnover ratio, which is extremely impressive for a freshman. Athletic ability and shooting matter in the NBA though, and Ennis could struggle in that capacity, which is why he is still available here.
-----
21. Oklahoma City Thunder
PF Adreian Payne, Sr, Michigan State
6'10, 245 lbs
Hometown: Dayton, OH
2013-2014 Stats: 16.4 ppg, 7.3 rpg, 1.3 apg
Adreian Payne had a fantastic NCAA tournament and senior season, but he is a limited NBA prospect. He is not a great rebounder or defender for his size. Payne's best contributions will come on offense, where he has range all the way to the three point line. The Thunder could really use some scorers off the bench, and Payne would be a nice stretch four and give OKC what Perry Jones can't.
-----
22. Memphis Grizzlies
SF Cleanthony Early, Sr, Wichita State
6'8, 219 lbs
Hometown: Middletown, NY
2013-2014 Stats: 16.4 ppg, 5.9 rpg,, 0.8 spg
Cleanthony Early went from a mid second round pick to a late first rounder with a huge showing against Kentucky in the NCAA tournament. He would be a great help to a playoff team here as a solid, smart scorer. He is a strong leader as well, and will fit in great with the Grizzlies strong team philosophy. Now only if this franchise can get their front office in order.
-----
23. Utah Jazz
(from Golden State Warriors)
PG Shabazz Napier, Sr, Connecticut
6'1, 180 lbs
Hometown: Roxbury, MA
2013-2014 Stats: 18.0 ppg, 5.9 rpg, 4.9 apg
The Massachusetts native put on quite a show during the NCAA tournament, and will leave UConn with two national championships under his belt. Napier had an up and down career, but really set himself apart during his senior year. He might not be a starting point guard at the NBA level, but should make a very fine backup for Trey Burke in Utah. He can come in and run the offense and knock down some jump shots.
-----
24. Charlotte Hornets
(from Portland Trail Blazers)
SF TJ Warren, So, North Carolina State
6'8, 215 lbs
Hometown: Durham, NC
2013-2014 Stats: 24.9 ppg, 7.1 rpg, 1.8 spg
Twenty years ago TJ Warren would have been a top ten pick. But the game has changed, and scouts look for wing players who are quick and can hit jump shots. Warren has a throwback game. He is strong and a very capable mid range scorer. He will struggle to keep up with wing players on defense, and would be his best as a scoring threat off the bench. He gets to stay with his hometown Hornets, who seriously lack an offensive punch outside of Al Jefferson and Kemba Walker.
-----
25. Houston Rockets
PG Vasilije Micic, Serbia
6'4, 188 lbs
Hometown: Kraljevo, Serbia
2013-2014 Stats: 12.1 ppg, 5.8 apg, 2.5 rpg
Vasilije Micic is a good ball handler with great size for the position. He should be a late first round pick who has skills to be a starting point guard in the NBA when he eventually makes his way to the states. The Rockets would probably like to save money to make a run at Kevin Love or Carmelo Anthony, but might have an opening at point guard in a couple of years.
-----
26. Miami Heat
SF Kyle Anderson, So, UCLA
6'9, 230 lbs
Hometown: Fairview, NJ
2013-2014 Stats: 14.6 ppg, 8.8 rpg, 6.5 apg
Kyle Anderson is the most difficult prospect in the NBA to peg. His draft range is all over the place, as is his game. He is a great ball handler, and at 6'9 can see over defenders and find the open man. However, he is extremely slow and has the body of a lump of Play Doh left out in the sun. All it takes is one team to fall in love with him, and figure out how they will use this unique talent. Anderson could provide backup minutes at four positions for the Heat as they work him into an NBA role.
-----
27. Phoenix Suns
(from Indiana Pacers)
SF Glenn Robinson III, So, Michigan
6'6, 220 lbs
Hometown: St. John, IN
2013-2014 Stats: 13.1 ppg, 4.4 rpg, 1.2 apg
Glenn Robinson has the talent and pedigree to be a productive NBA player, but faded in to the background way too often at Michigan. He did not develop much of a jump shot, and will initially have to get by with hustle and energy. Robinson showed during the combine that he is a great athlete and should fit right in with the Suns up tempo offense. Phoenix is very deep and will not need to rely on Big Dog III for more than transition buckets and solid defense and rebounding.
-----
28. Los Angeles Clippers
PF Jarnell Stokes, So, Tennessee
6'8, 260 lbs
Hometown: Memphis, TN
2013-2014 Stats: 15.1 ppg, 10.6 rpg, 2.0 apg
Jarnell Stokes is not overly athletic, and will struggle to get shots off against NBA competition, but he has two things going for him that could make him a late first round pick. He is a legit big man and he can rebound. This draft is loaded with wing players but very few big men who will make a dent in an NBA rotation. The Clippers will likely fill their roster with veterans once again, but they could use a young big man to develop for down the road.
-----
29. Oklahoma City Thunder
SG/SF Bogdan Bogdanovic, Serbia
6'6, 200 lbs
Hometown: Belgrade, Serbia
2013-2014 Stats: 15.0 ppg, 4.1 rpg, 3.8 apg
Bogdan Bogdanovic has been one of the best players in Europe this year. He is a good ball handler, shooter and rebounder. He is the perfect player to draft late in the first round and develop for a couple of seasons. He could wind up as Oklahoma City's shooting guard of the future.
-----
30. San Antonio Spurs
SF Jerami Grant, So, Syracuse
6'6, 200 lbs
Hometown: Hyattsville, MD
2013-2014 Stats: 12.1 ppg, 6.8 rpg, 1.4 apg
If Jerami Grant was a better shooter he would be a late lottery pick. He is a great athlete and could turn into a Thaddeus Young type at the next level, but he is a pretty big project at this point. The Spurs are one of the best at developing young players, so this would be a good spot for him.
-----