I had this mock draft 95% complete Thursday morning and was ready to post. But news broke that Joel Embiid suffered a serious foot injury. That obviously throws a huge monkey wrench in the draft. With visions of Greg Oden over Kevin Durant still fresh in everyone's mind, I can't imagine Embiid being picked over Andrew Wiggins or Jabari Parker now. I do not think he falls too far past that, though. However, the track record of big men shaking off injuries like this (Yao Ming, Andrew Bynum, Andrew Bogut, Greg Oden, Brook Lopez) is not good.
-----
1. Cleveland Cavaliers
SG/SF Andrew Wiggins, Fr, Kansas
6'8, 200 lbs
Hometown: Thornhill, Ontario, Canada
2013-2014 Stats: 17.1 ppg, 5.9 rpg, 1.5 apg
While it is horrible news for the Embiid camp, Cleveland has to feel good that this happened before they drafted him. Now the Cavaliers can focus on either Andrew Wiggins or Jabari Parker. I prefer Wiggins, especially with a ball dominate point guard like Kyrie Irving. Wiggins offers so much more than Parker could. He is already a very good wing defender, and should improve his offense as time goes by. Contrary to what ESPN wants to create news about, LeBron James is not walking through that door. Put Wiggins at the 3 and leave him there for 12 years.
-----
2. Milwaukee Bucks
SF Jabari Parker, Fr, Duke
6'8, 235 lbs
Hometown: Chicago, IL
2013-2014 Stats: 19.1 ppg, 8.7 rpg, 1.2 apg
No team in the NBA is in need of a franchise altering talent like the Milwaukee Bucks. They are in an enviable position, especially with the Embiid injury. Just sit back and take whatever player the Cavaliers don't. There have been rumors of a trade down, but that would be quite a shame for the Bucks, who actually have a chance to land a legit franchise changing talent. Jabari Parker's defensive issues would be masked playing next to John Henson and Giannis Antetokounmpo. Parker looks like a safe bet to average 20 points per game pretty quickly, and he has stated he has no problems playing in Milwaukee, which could not be said for a few other top prospects.
-----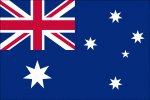 3. Philadelphia 76ers
PG/SG Dante Exum, Australia
6'6, 196 lbs
Hometown: East Melbourne, Victoria, Australia
The 76ers are the real losers with the Embiid injury. I doubt Philadelphia will want to add a second big man coming off a leg injury. The 76ers preferred target, Andrew Wiggins, will be long gone and Cleveland does not have much incentive to swap picks with Philadelphia. So the 76ers need to come up with a plan B. They are still in the infancy stages of a monster rebuilding project and should simply add the best available athlete. Dante Exum is the ultimate wild card in this draft, but has the skills to be a true play maker at the next level. He does not offer shooting and may duplicate a bit of what Michael Carter-Williams does, but draft him now and figure out how to use the two together later.
-----
4. Orlando Magic
C Joel Embiid, Fr, Kansas
7'0, 250 lbs
Hometown: Yaounde, Cameroon
2013-2014 Stats: 11.2 ppg, 8.1 ppg, 2.6 bpg
This is the perfect spot for Joel Embiid to be selected. Even if Embiid's foot injury is serious, I do not think he falls past the Lakers. He is simply too talented, and once Andrew Wiggins and Jabari Parker is off the board, the pressure to swing for the fences with Embiid is lessened.The Magic would not mind redshirting Embiid if they have to, like the 76ers did with Nerlens Noel, and losing some more games and gathering more lottery picks.
-----
5. Utah Jazz
PG/SG Marcus Smart, Fr, Oklahoma State
6'3, 227 lbs
Hometown: Flower Mound, TX
2013-2014 Stats: 18.0 ppg, 5.9 rpg, 4.8 apg, 2.9 spg
There are rumors of Utah offering either Enes Kanter or Derrick Favors and this pick to Milwaukee for Larry Sanders and the #2 pick, with Utah's eyes obviously on Jabari Parker. That would be a no brianer for Utah, as Parker is much better than anyone available here. If Utah sticks with this pick, this will probably come down to Noah Vonleh and Marcus Smart. I think Smart will make a great pro. In Utah he could play some shooting guard, and will offer some strong defensive ability. He is not the shooter that Utah needs, but is a tough competitor and team leader. He should have no problem eventually overtaking Trey Burke at point guard.
-----
5. Utah Jazz
PF Noah Vonleh, Fr, Indiana
6'10, 240 lbs
Hometown: Haverhill, MA
2013-2014 Stats: 11.3 ppg, 9.0 rpg, 1.4 bpg
Boston could reportedly offer this pick, the 17th selection, a future first round pick, Jared Sullinger and Kelly Olynyk to the Minnesota Timberwolves for Kevin Love. If I am Minnesota, I would have to think long and hard about that offer. Having three of the top 17 picks in a deep draft would help them accelerate the rebuilding process. But if Boston keeps this pick, they would probably choose between Noah Vonleh and Aaron Gordon here. I am not a huge Gordon fan, so Vonleh is an easy choice here. Vonleh is long and agile enough to play center for Boston. He is already a top notch rebounder with a developing offensive game.
-----
7. Los Angeles Lakers
(from New Orleans Pelicans)
SF/PF Dario Saric, Croatia
6'10, 223 lbs
Hometown: Sibenik, Croatia
Dario Saric might be the best player in Europe. He has a unique game, with some Hedo Turkoglu sprinkled in, as a tall, crafty ball handler who can knock down some jump shots. The problem is no one quite knows when, or if, he will enter the NBA. If a team like the Lakers select him, I expect Saric to be completely content with coming to the NBA in 2014. Saric's game is multi faceted, and he could fit in no matter who Los Angeles brings in via free agency.
-----
8. Sacramento Kings
SF/PF Aaron Gordon, Fr, Arizona
6'9, 225 lbs
Hometown: San Jose, CA
2013-2014 Stats: 12.4 ppg, 8.0 rpg, 1.0 bpg
While I think Aaron Gordon is a pretty overrated prospect, you cannot deny that he might be the best athlete in this draft, Andrew Wiggins included. He put on quite a show during the combine, and should have no problem providing serious energy to whatever team drafts him. Sacramento would be the perfect spot for him. The Kings have a plethora of offensive minded only scorers, so Gordon can focus on what he does best. Provide energy, hustle and rebounding. I think he is closer to a Travis Outlaw than a Blake Griffin, but you can not deny his impressive ability. Doug McDermott is the most popular mocked player here, and would provide shooting, but Sacramento is such a poor team defensively, I think he would be seriously exposed.
-----
9. Charlotte Hornets
SF Doug McDermott, Sr, Creighton
6'8, 218 lbs
Hometown: Ames, IA
2013-2014 Stats: 26.7 ppg, 7.0 rpg, 1.6 apg
I am not in love with Doug McDermott as a top ten pick, but he looks like the type of player the Charlotte franchise would select. The Bobcats, now the Hornets, tend to gravitate towards college production over athletic upside. Michael Kidd-Gilchrist, Cody Zeller and Kemba Walker were all college superstars who did not have the best measurables. McDermott also happens to fill a huge need. Charlotte has the potential to be very solid defensively, but seriously lack floor stretching shooters. McDermott would be able to park himself in the corner and knock down open threes as the defense collapses on Al Jefferson.
-----
10. Philadelphia 76ers
(from New Orleans Pelicans)
PF Julius Randle, Fr, Kentucky
6'9, 250
Hometown: Dallas, TX
2013-2014 Stats: 15.0 ppg, 10.4 rpg, 1.4 apg
I do not think the foot issue will be a problem for Julius Randle. The reason I have him this low is that his shortcomings make him a two category player. Offensive scoring and rebounding. He is not overly athletic or a good defender, so he will need to be protected by some defensive athletes. This would be a good spot for him. With Nerlens Noel holding down the fort defensively, you could get the best out of him, which could be 20 points and 10 rebounds during his prime. He reminds me of Al Jefferson, both on offense and defense. This draft would be quite the coup for Philadelphia.
-----
11. Denver Nuggets
SG Nik Stauskas, So, Michigan
6'7, 207 lbs
Hometown: Mississauga, Ontario, Canada
2013-2014 Stats: 17.5 ppg, 3.3 rpg, 2.9 apg
The Nuggets would love to land a big man here to develop, but wings are going to litter picks 10 through 20. This pick could come down to the best player available, regardless of position. I think Nik Stauskas fits best with the Nuggets and their (sometimes) up tempo offense. He will not offer much in the way of defense, and might be relegated to a gunner role off the bench, but should give the Nuggets 20 quality minutes per night backing up three positions. Denver really struggled to shoot the ball at times last year. There are also rumors of Denver trading this pick to Chicago for it's two first round picks. That might be a good idea in a draft this deep.
-----
12. Orlando Magic
(from New York Knicks)
PG Elfrid Payton, Jr, Louisiana Lafayette
6'4, 188 lbs
Hometown: Gretna, LA
2013-2014 Stats: 19.0 ppg, 6.0 rpg, 5.9 apg
No player has generated as much buzz as Elfrid Payton, and he could go as high as #8 to the Sacramento Kings. The Magic chose to pass on a point guard with their first pick and it pays off with Payton here. Scouts have raved about his workouts. The only thing Payton lacks is a jump shot. He is tough, athletic, an aggressive scorer and solid leader. I like Victor Oladipo much better as a shooting guard, and hope the Magic can find a long term point guard in this draft.
-----
13. Minnesota Timberwolves
SG/SF James Young, Fr, Kentucky
6'8, 213 lbs
Hometown: Rochester Hills, MA
14.3 ppg, 4.3 rpg, 1.7 apg
No one quite knows how the Timberwolves are going to look next year, so I will go with best player available here. James Young is a nice athlete who has rubbed a couple scouts the wrong way. I have maintained all along that he is going to be a very solid pro, and think he could end up as a steal in the late lottery. He has a sweet shooting stroke and good size.
-----
14. Phoenix Suns
SG Gary Harris, So, Michigan State
6'5, 205 lbs
Hometown: Fishers, IN
2013-2014 Stats: 16.7 ppg, 4.0 rpg, 2.7 apg
Gary Harris is solid, but not spectacular in any particular area. The Suns are a pretty deep team, and Harris can come in and provide minutes at both guard spots. He is a decent shooter, and a willing defender who can play point guard in a pinch. Even though I am not as big a fan of Harris as most, he represents solid value here.
-----
15. Atlanta Hawks
SF TJ Warren, So, North Carolina State
6'8, 220 lbs
Hometown: Durham, NC
2013-2014 Stats: 24.9 ppg, 7.1 rpg, 1.8 spg
TJ Warren is not the shooter the Hawks would like to land here, but is the best available scorer. Atlanta had a very good top four with Al Horford, Paul Millsap, Kyle Korver and Jeff Teague, but virtually no one outside of those players. Warren could immediately provide mid range scoring off the bench, and should have no problem overtaking DeMarre Carroll.
-----
16. Chicago Bulls
(from Charlotte Hornets)
PF Adreian Payne, Sr, Michigan State
6'10, 239 lbs
Hometown: Dayton, OH
2013-2014 Stats: 16.4 ppg, 7.3 rpg, 1.3 apg
Adreian Payne had a fantastic NCAA tournament and senior season, but he is a limited NBA prospect. He is not a great rebounder or defender for his size. Payne's best contributions will come on offense, where he has range all the way to the three point line. The Bulls are on the lookout for shooting, and Payne would definitely provide that.
-----
17. Boston Celtics
(from Brooklyn Nets)
SG/SF Rodney Hood, So, Duke
6'9, 208 lbs
Hometown: Meridian, MS
2013-2014 Stats: 16.1 ppg, 3.9 rpg, 2.1 apg
Rodney Hood is a bit one dimensional, but that dimension is something that is always valued by NBA franchises. Hood knocked down over 40% of his three point shots as Jabari Parker's running mate. He has great length and a nice stroke. The Celtics could look like a completely different team next year, but if they stay put, Hood could provide some bench scoring.
-----
18. Phoenix Suns
(from Washington Wizards)
C Jusuf Nurkic, Bosnia
6'11, 280 lbs
Hometown: Tuzla, Bosnia
2013-2014 Stats: 11.7 ppg, 5.7 rpg, 0.8 bpg
Jusuf Nurkic has good size, especially for this draft. He is a load at 6'11, 280 lbs but is a major work in progress. I see Nurkic in the top 13 in some mock drafts. He is pretty out of shape and would struggle to average many minutes in the NBA right away. The Suns have three first round picks and won't add three rookies to their roster next year. Even if Nurkic isn't the best fit for their offense, he could fetch a solid veteran via trade.
-----
19. Chicago Bulls
PG Shabazz Napier, Sr, Connecticut
6'1, 175 lbs
Hometown: Roxbury, MA
2013-2014 Stats: 18.0 ppg, 5.9 rpg, 4.9 apg
The Massachusetts native put on quite a show during the NCAA tournament, and will leave UConn with two national championships under his belt. Napier had an up and down career, but really set himself apart during his senior year. He might not be a starting point guard at the NBA level, but should make a very fine backup for ten seasons. The Bulls have had a revolving door at point guard, and need a real backup plan for if (when?) Derrick Rose goes down again.
-----
20. Toronto Raptors
PG/SG Zach LaVine, Fr, UCLA
6'5, 180 lbs
Hometown: Bothell, WA
2013-2014 Stats: 9.4 ppg, 2.5 rpg, 1.4 apg
Zach LaVine is an electrifying athlete who put on quite a show at the combine. He showed good ball handling ability, and finished in the top five in every measuring and testing category. LaVine might be a long way from being a successful NBA guard, but at this point in the draft the potential outweighs the risk. I don't know if this current Raptors brass is the type to go after someone like LaVine, but he is easily the best talent remaining.
-----
21. Oklahoma City Thunder
(from Dallas Mavericks)
SG/SF PJ Hairston, Texas Legends, NBDL
6'5, 229 lbs
Hometown: Greensboro, NC
2013-2014 Stats: 21.8 ppg, 3.5 rpg, 1.5 spg (D-League)
The Thunder will probably let Thabo Sefolosha move on and will count on Jeremy Lamb for major shooting guard minutes. That might not be the best idea. PJ Hairston is one of the more NBA ready players who will be picked in the 20's. He is a good, strong overall scorer and could be a completely homeless man's James Harden.
-----
22. Memphis Grizzlies
SF Kyle Anderson, So, UCLA
6'9, 230 lbs
Hometown: Fairview, NJ
2013-2014 Stats: 14.6 ppg, 8.8 rpg, 6.5 apg
Kyle Anderson is the most difficult prospect in the NBA to peg. His draft range is all over the place, as is his game. He is a great ball handler, and at 6'9 can see over defenders and find the open man. However, he is extremely slow and has the body of a lump of Play Doh left out in the sun. All it takes is one team to fall in love with him, and figure out how they will use this unique talent. I have no idea which team that is, so ummm....the Grizzlies. John Hollinger is still employed my Memphis, and Anderson is a favorite of the analytics crew.
-----
23. Utah Jazz
(from Golden State Warriors)
SG CJ Wilcox, Sr, Washington
6'5, 201 lbs
Hometown: Pleasant Grove, UT
2013-2014 Stats: 18.3 ppg, 2.5 apg, 1.0 spg
The Jazz have a few specific needs they can fill with this pick. Utah needs someone who can come off the bench and knock down some jump shots. CJ Wilcox is the definition of a three point specialist, but is one of the best shooters in this draft. The Utah native would not be asked to do much more than space the floor for big men Enes Kanter and Derrick Favors.
-----
24. Charlotte Hornets
(from Portland Trail Blazers)
PG Tyler Ennis, Fr, Syracuse
6'3, 182 lbs
Hometown: Brampton, Ontario, Canada
2013-2014 Stats: 12.9 ppg, 5.5 apg, 3.4 rpg
Tyler Ennis does not have the size or athleticism scouts drool over with point guard prospects, but he is very heady and was in great control of Syracuse's offense, finishing with better than a 3 to 1 assist to turnover ratio, which is extremely impressive for a freshman. Athletic ability and shooting matter in the NBA though, and Ennis could struggle in that capacity, which is why he is still available here. in Charlotte, he would make a high quality to Kemba Walker, and the two could get some burn together for a couple minutes at a time.
-----
25. Houston Rockets
PF/C Clint Capela, Switzerland
6'11, 222 lbs
Hometown: Geneva, Switzerland
Clint Capela has some real skills, and could grow into a solid shot blocker and rebounder. However, he is as raw as they come and needs several years of seasoning overseas before he can make an impact. That's just fine with the Rockets, who might want to save every dollar they can as they make a run at Carmelo Anthony or Kevin Love.
-----
26. Miami Heat
SF Cleanthony Early, Sr, Wichita State
6'8, 219 lbs
Hometown: Middletown, NY
2013-2014 Stats: 16.4 ppg, 5.9 rpg,, 0.8 spg
Cleanthony Early went from a mid second round pick to a late first rounder with a huge showing against Kentucky in the NCAA tournament. He would be a great help to a playoff team here as a solid, smart scorer. He is a strong leader as well. I expect the Heat to bring back the big three and ride them until the wheels fall off, but this team needs some youth that is ready to produce now. Early might be the most ready to contribute player in the 20's.
-----
27. Phoenix Suns
(from Indiana Pacers)
SF Jerami Grant, So, Syracuse
6'6, 200 lbs
Hometown: Hyattsville, MD
2013-2014 Stats: 12.1 ppg, 6.8 rpg, 1.4 apg
If Jerami Grant was a better shooter he would be a late lottery pick. He is a great athlete and could turn into a Thaddeus Young type at the next level, but he is a pretty big project at this point. The Spurs are one of the best at developing young players, so this would be a good spot for him.
-----
28. Los Angeles Clippers
PG Vasilije Micic, Serbia
6'4, 188 lbs
Hometown: Kraljevo, Serbia
2013-2014 Stats: 12.1 ppg, 5.8 apg, 2.5 rpg
Vasilije Micic is a good ball handler with great size for the position. He should be a late first round pick who has skills to be a starting point guard in the NBA when he eventually makes his way to the states. The Clippers could lose Darren Collison and would be on the lookout for a long term backup for Chris Paul.
-----
29. Oklahoma City Thunder
PF Jarnell Stokes, So, Tennessee
6'8, 260 lbs
Hometown: Memphis, TN
2013-2014 Stats: 15.1 ppg, 10.6 rpg, 2.0 apg
Jarnell Stokes is not overly athletic, and will struggle to get shots off against NBA competition, but he has two things going for him that could make him a late first round pick. He is a legit big man and he can rebound. This draft is loaded with wing players but very few big men who will make a dent in an NBA rotation. The Thunder like to use cheap rookie contracts to fill out their roster, and Stokes would ride the pine before taking over for Nick Collison and Kendrick Perkins, who will both be free agents after next year.
-----
30. San Antonio Spurs
SG/SF Bogdan Bogdanovic, Serbia
6'6, 200 lbs
Hometown: Belgrade, Serbia
2013-2014 Stats: 15.0 ppg, 4.1 rpg, 3.8 apg
Ho hum. Another championship for one of the best run organizations in professional sports. Bogdan Bogdanovic has been one of the best players in Europe this year. He is a good ball handler, shooter and rebounder. He has a tricky buyout, but the Spurs rarely rely on rookies anyway. He is the perfect player to draft late in the first round and develop overseas for a couple of seasons.
-----