The draft field is pretty much set, so I figured this was a good time to unveil my second (only second?) 2014 NBA Mock Draft of the season. Next update most likely when the lottery order is set.
-----
1. Milwaukee Bucks
SF Jabari Parker, Fr, Duke
6'8, 235 lbs
Hometown: Chicago, IL
2013-2014 Stats: 19.1 ppg, 8.7 rpg, 1.2 apg
I still think Andrew Wiggins is the top prospect in this draft, but Jabari Parker is 1A. I would love to see Milwaukee pair Wiggins with Giannis Antetokounmpo. Those two freaky athletes on the wing, both with strong defensive potential, could be scary. I think Wiggins two way potential puts him above Parker, but I could easily see Milwaukee go with the safer prospect. Parker is a pretty strong bet to average 20 + points per game pretty quickly, although he offers next to nothing on defense. Come playoff time you need a guy who can put the team on his back offensively and get buckets. There are very few players in the NBA capable of carrying a team offensively, and the Bucks desperately need that. Do not forget Joel Embiid, either. Milwaukee was enamored with him, and if his back woes check out, he will be back in the mix here. With new ownership, I'll take the safe prospect who will improve the team immediately. At least for this mock.
-----
2. Philadelphia 76ers
SG/SF Andrew Wiggins, Fr, Kansas
6'8, 200 lbs
Hometown: Thornhill, Ontario, Canada
2013-2014 Stats: 17.1 ppg, 5.9 rpg, 1.5 apg
The Bucks decision to pass on Andrew Wiggins is a victory for Philadelphia. The 76ers are in the fetus stage of a huge rebuilding project, and will gladly take the bigger project in Wiggins. I love Wiggins, and think his criticisms are overblown. Taking over a game is something that is developed over time. Wiggins has a silky smooth game and should grow into a 20 point per game scorer in a few years. What I like most about him is his defensive ability. The Paul George comparisons make sense. It will be a process for Wiggins, he will not be the instant superstar people thought a year ago. Philadelphia will gladly wait, as they want to lose big a couple more seasons to gather more lottery picks.
-----
3. Orlando Magic
C Joel Embiid, Fr, Kansas
7'0, 250 lbs
Hometown: Yaounde, Cameroon
2013-2014 Stats: 11.2 ppg, 8.1 ppg, 2.6 bpg
This pick comes down to Joel Embiid's back issues, obviously. If it looks like it could be a long term problem, Embiid could tumble. But if it's not, he will definitely be a top three lock. This draft is deep, but one thing it does not have is many big men. Embiid is the only prospect in this draft you could stick at the 5 and not worry about him being over matched. Nikola Vucevic has been a nice double double machine for the Magic, but he offers little defensively, and the rest of the Magic big men are role players at best. Orlando could really use a rim protector and someone to hold down the paint. Embiid is a good shot blocker, but it is his offensive potential that has scouts so intrigued. With a nice touch and a developing post game, has the ability to be one of the better scoring big men in the NBA. If the Magic draft him, he will become and All Star center and eventually force his way to the Lakers.
-----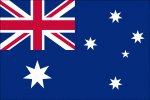 4. Utah Jazz
PG/SG Dante Exum, Australia
6'6, 188 lbs
Hometown: East Melbourne, Victoria, Australia
Jazz fans will be praying to the NBA Lottery gods that they land in the top two with a chance to land Jabari Parker, but they miss out here. I would love to see Dante Exum go to a team that needs a point guard, because his flashy style could make him a superstar. In Utah, he will mostly play shooting guard, and should do a fine job there, as well. Exum is a fantastic play maker who excels with the ball in his hands. He does not really solve Utah's shooting woes, but will inject a stagnant franchise with some excitement.
-----
5. Boston Celtics
PF Noah Vonleh, Fr, Indiana
6'10, 240 lbs
Hometown: Haverhill, MA
2013-2014 Stats: 11.3 ppg, 9.0 rpg, 1.4 bpg
It is always impossible to figure out what Danny Ainge is going to do. This roster has been stripped down, and there are no players on the roster you would consider vital building blocks, so Boston could go best player available. I prefer Noah Vonleh here over Julius Randle. Vonleh has better size and was one of the most efficient rebounders in college basketball. With added weight, I think he could hold down the center spot, and allow Jared Sullinger to move back to the four. Vonleh is not NBA ready yet, however, and could see his fair share of DNP-CD's as a rookie. With proper development, he could become 17-10 player in the NBA.
-----
6. Los Angeles Lakers
PF Julius Randle, Fr, Kentucky
6'9, 250
Hometown: Dallas, TX
2013-2014 Stats: 15.0 ppg, 10.4 rpg, 1.4 apg
The Lakers are going to be starting from scratch in 2014-2015, and whoever they draft here should be a key part of that new equation. With the draft unfolding this way, this pick should come down to Julius Randle and Marcus Smart. The Lakers could go either way. With Robert Sacre the only big man under contract, Randle will be tough to pass up. Randle isn't explosive or a good defender, but he is one of the best low post scorers to come along in years. I think Al Jefferson is his ceiling, but the Bobcats would not have gotten into the playoffs without Big Al.
-----
7. Sacramento Kings
PG/SG Marcus Smart, Fr, Oklahoma State
6'4, 225 lbs
Hometown: Flower Mound, TX
2013-2014 Stats: 18.0 ppg, 5.9 rpg, 4.8 apg, 2.9 spg
Sacramento has quite a few guys who can put the ball in the basket, but it hasn't translated to wins. The Kings really need to find some unselfish role players to surround the scorers. Marcus Smart can put the ball in the basket, but he is also a quality defender and fierce competitor who often saved his best for Oklahoma State's biggest competition. I love Isaiah Thomas but Smart would be a very big upgrade in the starting lineup, and would allow Thomas to play more of a scoring bench role.
-----
8. Detroit Pistons
SF/PF Aaron Gordon, Fr, Arizona
6'9, 225 lbs
Hometown: San Jose, CA
2013-2014 Stats: 12.4 ppg, 8.0 rpg, 1.0 bpg
The Pistons tanked like crazy to end up in the top eight, and not hand this pick over to Charlotte. That was a good move, because the talent level falls off after these first eight prospects. Detroit will most likely draft whoever is left out of the group, and that would be Aaron Gordon here. Gordon has some nice defensive potential, and should blend in nicely with Detroit's second unit. I think he is closer to a Travis Outlaw than a Blake Griffin, but the talent is there to become a very solid two way player.
-----
9. Cleveland Cavaliers
SG/SF James Young, Fr, Kentucky
6'6, 215 lbs
Hometown: Rochester Hills, MA
14.3 ppg, 4.3 rpg, 1.7 apg
Another off season, another Cavaliers lottery pick. Fortunately for Cleveland fans, Chris Grant is not around to screw it up. Cleveland misses out on the top eight prospects, and the talent level decreases after that group. James Young is not a lottery pick amongst most draft experts right now, but once the pre draft workouts come around, I think he will solidify himself as a late lottery lock. Like Kentavious Caldwell-Pope and Terrence Ross before him, teams like athletic wing players who can shoot. Young was pigeon holed into a three point chucker role with Kentucky, but he has a nice overall game and could eventually be an 18 ppg scorer at the NBA level. He would be a nice it with Kyrie Irving and Dion Waiters in Cleveland.
-----
10. Philadelphia 76ers
(from New Orleans Pelicans)
SF Doug McDermott, Sr, Creighton
6'8, 225 lbs
Hometown: Ames, IA
2013-2014 Stats: 26.7 ppg, 7.0 rpg, 1.6 apg
The Sixers went upside with their first pick. Here they go with someone who will offer absolutely no defense but should be able to park himself in the corner and knock down three 3 point shots per night. McDermott was the best scorer in college basketball, and has a very advanced offensive game. He is not athletic but should be able to score at a decent rate in the NBA. In Philadelphia he will be surrounded by defensive athletes like Nerlens Noel, Michael Carter-Williams and, in this mock, Wiggins. He can focus on what he does best.
-----
11. Denver Nuggets
PG/SG Zach LaVine, Fr, UCLA
6'5, 180 lbs
Hometown: Bothell, WA
2013-2014 Stats: 9.4 ppg, 2.5 rpg, 1.4 apg
The Nuggets would have loved Montrezl Harrell here, but his surprising decision to return to Louisville leaves virtually no big men worth taking in the late lottery. So Denver goes with the best available athlete here. LaVine is an electrifying athlete who is a long way from being a successful NBA guard. The Nuggets would like to develop a backup combo guard to spell Ty Lawson and Evan Fournier, and LaVine could become just that.
-----
12. Orlando Magic
(from New York Knicks)
PG Tyler Ennis, Fr, Syracuse
6'2, 180 lbs
Hometown: Brampton, Ontario, Canada
2013-2014 Stats: 12.9 ppg, 5.5 apg, 3.4 rpg
The Magic chose to pass on Dante Exum with their first pick, but still land their point guard of the future here. Tyler Ennis is the anti-Exum. He does not have the size or athleticism scouts drool over with point guard prospects, but he is very heady and was in great control of Syracuse's offense, finishing with better than a 3 to 1 assist to turnover ratio, which is extremely impressive for a freshman.
-----
13. Minnesota Timberwolves
SG Gary Harris, So, Michigan State
6'4, 210 lbs
Hometown: Fishers, IN
2013-2014 Stats: 16.7 ppg, 4.0 rpg, 2.7 apg
Harris is a solid all around prospect who will add depth to the Timberwolves bench. He is a good shooter and solid penetrator, though he struggled at times to knock down the three point shot at Michigan State. He has a solid all around game and should develop into a nice replacement for Kevin Martin down the line.
-----
14. Phoenix Suns
SG/SF Rodney Hood, So, Duke
6'8, 215 lbs
Hometown: Meridian, MS
2013-2014 Stats: 16.1 ppg, 3.9 rpg, 2.1 apg
Rodney Hood is a bit one dimensional, but that dimension is something that is always valued by NBA franchises. Hood knocked down over 40% of his three point shots as Jabari Parker's running mate. He has great length and a nice stroke. He would be a very nice fit in Phoenix, as he will be able to focus on knocking down jump shots in an up tempo, athletic offense.
-----
15. Atlanta Hawks
PF Adreian Payne, Sr, Michigan State
6'10, 245 lbs
Hometown: Dayton, OH
2013-2014 Stats: 16.4 ppg, 7.3 rpg, 1.3 apg
Adreian Payne had a fantastic NCAA tournament and senior season, but he is a limited NBA prospect. He is not a great rebounder or defender for his size. Payne's best contributions will come on offense, where he has range all the way to the three point line. In Atlanta he would make a fine backup stretch four behind Al Horford and help add talent to a weak Hawks bench.
-----
16. Chicago Bulls
(from Charlotte Hornets)
SG Nik Stauskas, So, Michigan
6'6, 205 lbs
Hometown: Mississauga, Ontario, Canada
2013-2014 Stats: 17.5 ppg, 3.3 rpg, 2.9 apg
For years, the Bulls have been on the hunt for shooting help. With two picks in the teens, they should finally be able to draft some relief in that area. Nik Stauskas is one of the best shooters in the draft, who had a tremendous sophomore season for Michigan. He will not offer much in the way of defense, and might be relegated to a gunner role off the bench, but should give Chicago 20 quality minutes per night.
-----
17. Boston Celtics
(from Brooklyn Nets)
PG Shabazz Napier, Sr, Connecticut
6'1, 180 lbs
Hometown: Roxbury, MA
2013-2014 Stats: 18.0 ppg, 5.9 rpg, 4.9 apg
The Massachusetts native put on quite a show during the NCAA tournament, and will leave UConn with two national championships under his belt. Napier had an up and down career, but really set himself apart during his senior year. He might not be a starting point guard at the NBA level right away, but would make a very fine backup to Rajon Rondo in Boston, and could eventually take over.
-----
18. Phoenix Suns
SF/PF Dario Saric, Croatia
6'10, 225 lbs
Hometown: Sibenik, Croatia
Dario Saric might be the best player in Europe. He has a unique game, with some Hedo Turkoglu sprinkled in, as a tall, crafty ball handler who can knock down some jump shots. The problem is no one quite knows when, or if, he will enter the NBA. Fearful of a Fran Vazquez situation, that could cause Saric's stock to tumble. With so many teams possessing multiple first round picks, someone will take him and hope to bring him over in a year or two. The Suns, with three picks in the opening round, would be wise to gamble.
-----
19. Chicago Bulls
SF Kyle Anderson, So, UCLA
6'9, 230 lbs
Hometown: Fairview, NJ
2013-2014 Stats: 14.6 ppg, 8.8 rpg, 6.5 apg
Kyle Anderson is the most difficult prospect in the NBA to peg. His draft range is all over the place, as is his game. He is a great ball handler, and at 6'9 can see over defenders and find the open man. However, he is extremely slow and has the body of a lump of Play Doh left out in the sun. All it takes is one team to fall in love with him, and figure out how they will use this unique talent. Anderson could provide backup minutes at four positions for the Bulls as they work him into an NBA role.
-----
20. Toronto Raptors
SF Cleanthony Early, Sr, Wichita State
6'8, 219 lbs
Hometown: Middletown, NY
2013-2014 Stats: 16.4 ppg, 5.9 rpg,, 0.8 spg
Cleanthony Early went from a mid second round pick to a late first rounder with a huge showing against Kentucky in the NCAA tournament. He would be a great help to a playoff team here as a solid, smart scorer. He is a strong leader as well, and will fit in great with the new team philosophy in Toronto.
-----
21. Oklahoma City Thunder
(from Dallas Mavericks)
SG/SF PJ Hairston, Texas Legends, NBDL
6'5, 230 lbs
Hometown: Greensboro, NC
2013-2014 Stats: 21.8 ppg, 3.5 rpg, 1.5 spg (D-League)
The Thunder have been known to draft prospects who fall for whatever reason. If Hairston's reputation was squeaky clean, he would be a late lottery pick. He has an NBA body, and can step in right now and provide a team with 12 points per game off the bench. He was kicked off the North Carolina basketball team, of course, and that will definitely factor into how high he will be drafted. Falling to the second round is a possibility, but he won't last long once guaranteed contracts are not in play. The Thunder are one of the highest quality organizations in sports, and will have a need for a wing player with Caron Butler and Thabo Sefolosha upcoming free agents.
-----
22. Memphis Grizzlies
SF DeAndre Daniels, Jr, Connecticut
6'9, 200 lbs
Hometown: Los Angeles, CA
2013-2014 Stats: 13.1 ppg, 6.0 rpg, 1.4 bpg
At first glance this might be high for a guy who was a former top recruit but struggled with consistency for two years. However, DeAndre Daniels was great as a junior and could find a nice role in the NBA. He has good length, is active on defense and a nice three point shot. He would fit a perfect role on a Grizzlies team that has a great defensive philosophy but lacks guys who can knock down jump shots.
-----
23.Utah Jazz
(from Golden State Warriors)
SF KJ McDaniels, Jr, Clemson
6'6, 200 lbs
Hometown: Birmingham, AL
2013-2014 Stats: 17.1 ppg, 7.1 rpg, 2.8 bpg
If KJ McDaniels was a better shooter he would be a late lottery pick. He is very athletic, and a great shot blocker for a man his size. He should be a good rotational player at the next level, and will provide the Jazz with some energy for their second unit.
-----
24. Charlotte Hornets
(from Portland Trail Blazers)
SF TJ Warren, So, North Carolina State
6'8, 215 lbs
Hometown: Durham, NC
2013-2014 Stats: 24.9 ppg, 7.1 rpg, 1.8 spg
Twenty years ago TJ Warren would have been a top ten pick. But the game has changed, and scouts look for wing players who are quick and can hit jump shots. Warren has a throwback game. He is strong and a very capable mid range scorer. He will struggle to keep up with wing players on defense, and would be his best as a scoring threat off the bench. He gets to stay with his hometown Hornets, who seriously lack an offensive punch outside of Al Jefferson and Kemba Walker.
-----
25. Houston Rockets
SF Jerami Grant, So, Syracuse
6'8, 210 lbs
Hometown: Hyattsville, MD
2013-2014 Stats: 12.1 ppg, 6.8 rpg, 1.4 apg
I am not a huge fan of Jerami Grant. He is athletic and has the potential to be solid in a few areas, but he is not much of a shooter or scorer, things teams look for in a small forward. He could be that dreaded "tweener" forward. At this point in the draft the risk is small, and the Rockets are good at using their role players to fill specific roles around their superstars.
-----
26. Miami Heat
PF Jarnell Stokes, So, Tennessee
6'8, 260 lbs
Hometown: Memphis, TN
2013-2014 Stats: 15.1 ppg, 10.6 rpg, 2.0 apg
Jarnell Stokes is not that athletic, and will struggle to get shots off against NBA competition, but he has two things going for him that could make him a late first round pick. He is a legit big man and he can rebound. This draft is loaded with wing players but very few big men who will make a dent in an NBA rotation. No one quite knows what the Heat will look like next season, so they take the best available prospect here.
-----
27. Phoenix Suns
(from Indiana Pacers)
PG Vasilije Micic, Serbia
6'4, 188 lbs
Hometown: Kraljevo, Serbia
2013-2014 Stats: 12.1 ppg, 5.8 apg, 2.5 rpg
Vasilije Micic is a good ball handler with great size for the position. He should be a late first round pick who has skills to be a starting point guard in the NBA. The Suns have three first round picks and a deep roster, so they might take a player or two for the future.
-----
28. Los Angeles Clippers
PF Clint Capela, Switzerland
6'11, 222 lbs
Hometown: Geneva, Switzerland
2013-2014 Stats: 9.4 ppg, 7.2 rpg, 1.7 bpg
The Clint Capela hype was a bit out of control a month or so ago. He is extremely raw, but the ability is there to be a high energy shot blocker and rebounder off the bench. You have to love the size and athletic ability, and some team will draft him in the 20's and stash him overseas to develop his game.
-----
29. Oklahoma City Thunder
SG/SF Bogdan Bogdanovic, Serbia
6'6, 200 lbs
Hometown: Belgrade, Serbia
2013-2014 Stats: 15.0 ppg, 4.1 rpg, 3.8 apg
Bogdan Bogdanovic has been one of the best players in Europe this year. He is a good ball handler, shooter and rebounder. He is the perfect player to draft late in the first round and develop for a couple of seasons. He could wind up as Oklahoma City's shooting guard of the future.
-----
30. San Antonio Spurs
C Jusuf Nurkic, Bosnia
6'11, 280 lbs
Hometown: Tuzla, Bosnia
2013-2014 Stats: 11.7 ppg, 5.7 rpg, 0.8 bpg
The fourth straight Euro prospect, you know the Spurs had to get in on the party. Nurkic has good size, especially for this draft. He is a load at 6'11, 280 lbs but is a major work in progress. He is pretty out of shape and would struggle to average many minutes in the NBA. If the Spurs draft him he would likely spend at least the next three seasons overseas to hone his game and tone his body.
-----
Round 2
31. Milwaukee Bucks - SF Glenn Robinson III, So, Michigan.
Big Dog Jr. has the talent to be a lottery pick, but was simply too passive during his sophomore season. If he can work on his jump shot he could carve out a nice career. Twenty years after the Bucks drafted Glenn Robinson first overall, they select his son.
32. Philadelphia 76ers - PG Elfrid Payton, Jr, Louisiana-Lafayette.
Payton is a lanky, athletic point guard who could easily be a late first round pick. He isn't much of a shooter but should provide quality minutes behind Michael Carter-Williams for the Sixers.
33. Cleveland Cavaliers (from Orlando Magic) - PF Kristaps Porzingis, Latvia.
Porzingis is only 19 years old, and is your classic jump shooting foreign big man. He is very thin and will need a few years of seasoning, but could easily be a late first round pick based on upside.
34. Utah Jazz - SG CJ Wilcox, Sr, Washington.
Wilcox is already 23 years old, and does not offer much more than a nice shooting stroke, but like I have said more than a few time, shooting sells. He would be a nice sharpshooter off the bench for the Jazz.
35. Milwaukee Bucks (from Los Angeles Lakers) - SG Jordan Adams, So, UCLA.
Jordan Adams could have really used another year at UCLA to hone his jump shot and get into better shape, but his scoring ability will help a team picking at the top of the second round. The Bucks have quite a few picks to fill out their bench with cheap contracts.
36. Toronto Raptors (from Sacramento Kings) - PG/SG Semaj Christon, So, Xavier.
Semaj Christon looked like a first round pick after his freshman year, but a move to shooting guard did not do him any favors. Christon will have to improve his ball handling and decision making if he hopes to carve out a role in the NBA, as he is too undersized to be a scoring shooting guard.
37. Detroit Pistons - PG/SG Jordan Clarkson, Jr, Missouri.
Clarkson has talent, but I have seen way too many tweeners like him fail to make it in the NBA. If he can show legit point guard skills he could sneak his way into the first round.
38. Philadelphia 76ers (from Cleveland Cavaliers) - PF/C Mitch McGary, So, Michigan.
Like expected, McGary's stock fell after a freshman season where he could have been a mid first round pick. McGary will have to earn his NBA paycheck by taking charges and gathering rebounds. The Sixers will have plenty of opportunity.
39. Minnesota Timberwolves (from Charlotte Hornets) - C Walter Tavares, Spain.
Tavares is already 22 years old and is still a huge prospect, even in Europe. However, you can't teach 7'2, and a team with multiple second round picks could take a swing at him.
40. Denver Nuggets - PG Jahii Carson, So, Arizona State.
Carson is too undersized to be a first round pick, but I think he will carve out a solid role in the NBA as a scoring backup point guard. The Nuggets run and gun (if they get back to that) offense could be perfect for him.
41. Houston Rockets (from New York Knicks) - PG/SG Spencer Dinwiddie, Jr, Colorado.
Dinwiddie could have been a late first round pick if he did not suffer a serious injury, but he should still go in the second round. He has the ability to back up both guard spots and score as well.
42. Atlanta Hawks - SG Jabari Brown, Jr, Missouri.
Like most second round picks, Brown had a great season but has a few deficiencies that will keep him from being a first round pick. He is a great shooter though and could carve out a role on a Hawks bench that is very shallow.
43. Minnesota Timberwolves - SG Nick Johnson, Jr, Arizona.
If Nick Johnson was three inches taller, a late first round pick would be in his future. But he is 6'3 on a good day, and has no point guard skills. The odds are stacked against him, but he does have tremendous offensive ability and could provide spurts of offense off the bench for the Timberwolves, who lack shooters.
44. Charlotte Bobcats - SF LaQuinton Ross, Jr, Ohio State.
LaQuinton Ross is disinterested in any type of defense, but he offers shooting ability, something the Bobcats seriously lack.
45. Washington Wizards - PG Boris Dallo, France.
Dallo is a point guard with good size (6'5) who probably will not see the NBA any time soon.
46. Philadelphia 76ers (from Brooklyn Nets) - SG Jabari Brown, Jr, Missouri.
Like several guys drafted in this second round, Brown is an undersized scorer who will have to work hard to have an NBA future.
47. Milwaukee Bucks (from Toronto Raptors) - SG/SF Thanasis Antetokounmpo, Deleware, NBDL.
Antetokounmpo showed athletic ability in the NBDL and a team will take him in the second round based on his brother's rookie season. Why not Milwaukee?
48. Chicago Bulls - PF/C Isaiah Austin, So, Baylor.
Isaiah Austin has talent, but never figured out what type of player he wanted to be. He can shoot the three and he can block shots, but is woefully thin and will be pushed around a lot in the NBA. A solid second round gamble, however.
49. Phoenix Suns - PF/C Patric Young, Sr, Florida.
Young is the anti-Isaiah Austin. You know what you are getting with him. He reminds me of Joel Anthony, in that he will be a big body who you will not run one play for, but could still carve out a 10 year NBA career.
50. Toronto Raptors - SF CJ Fair, Sr, Syracuse.
CJ Fair is a good shooter, but does not bring much else to the table and will be a fringe second round pick.
51. Dallas Mavericks - PF Rasmus Larsen, Denmark.
Larsen is another 6'10 Euro forward who can hit jump shots.
52. Philadelphia 76ers (from Memphis Grizzlies) - SG Tomas Disma, Lithuania.
Disma is only 19 years old but declared for the draft anyway.
53. Minnesota Timberwolves (from Golden State Warriors) - PF Cory Jefferson, Sr, Baylor.
Jefferson is an athletic, springy big man that can run the floor and block some shots. He is severly undersized for a power forward and looks like the dozens of Hakim Warrick's that came before him.
54. Denver Nuggets (from Portland Trail Blazers) - PF Khem Birch, Jr, UNLV.
Birch has had a long journey, and has suffered some injuries but he has good size and can block some shots. He could carve out a role in the NBA.
55. Philadelphia 76ers (from Houston Rockets) - PG Deonte Burton, Sr, Nevada.
Burton is a score first point guard that lacks the size and athletic ability to be more than a backup in the NBA.
56. Miami Heat - PG Russ Smith, Sr, Louisville.
Russ Smith was an extremely successful college guard but has a ton of hurdles to overcome to be a successful NBA player. He has to develop point guard skills to make up for his lack of size.
57. Indiana Pacers - SF/PF James McAdoo, Jr, North Carolina.
Once upon a time James McAdoo was a top recruit and future top ten pick. He never quite developed at North Carolina, and might go undrafted as a result. I think he has a future in the NBA if he can hone his talent. He is a good scorer and rebounder.
58. San Antonio Spurs (from Los Angeles Clippers) - SG Jordan McRae, Sr, Tennessee.
McRae is a homeless man's Reggie Miller. Skinny, lanky three point shooter.
59. Toronto Raptors (from Oklahoma City Thunder) - C Guillermo Hernangomez, Spain.
Hernangomez is big and slow, but he is pushing 7 foot, and that usually gets you drafted right about here.
60. San Antonio Spurs - PF Johnny O'Bryant, Jr, LSU.
O'Bryant is powerful, but lacks any quality that NBA teams look for. He is a decent rebounder.