With the 2015 NBA Draft a little less than a week away, this will be my last full fledged stab on how the draft could play out. I will most likely have a short, non formatted mock on Wednesday.
-----
1. Minnesota Timberwolves
PF/C Karl Towns, Fr, Kentucky
7'0, 248 lbs
Hometown: Metuchen, NJ
2014-2015 Stats: 10.3 ppg, 6.7 rpg, 2.2 bpg
Karl Towns has a stranglehold on the number one spot. He fits the two way player Timberwolves upper-ups have talked about drafting here. Towns is a very good low post scorer with range out to 16 feet and counting, and will be able to run the floor with the likes of Ricky Rubio, Andrew Wiggins and Zach LaVine. He can also block shots and rebound. On a college team full of NBA Draft prospects, Towns separated himself from the pack.
-----
2. Los Angeles Lakers
PG/SG D'Angelo Russell, Fr, Ohio State
6'5, 196 lbs
Hometown: Louisville, KY
2014-2015 Stats: 19.3 ppg, 5.7 rpg, 5.0 apg
Jahlil Okafor is the popular mock draft pick here, but my gut keeps telling me D'Angelo Russell. The NBA has become a guard's league, and with the Warriors winning it all, teams will follow suit. The Lakers will likely go hard after Marc Gasol, Kevin Love, LaMarcus Aldridge, DeAndre Jordan and other athletic, all around big men during free agency. Russell is a fierce competitor, a tough scorer and good shooter, and can be the focal point of the Lakers offense.
-----
3. Philadelphia 76ers
PF/C Kristaps Porzingis, Latvia
7'0, 230 lbs
Hometown: Ventspils, Latvia
2014-2015 Stats: 10.7 ppg, 4.8 rpg, 1.0 bpg
The news that Joel Embiid could miss next season as well as 2014-2015 has to be devastating to Sam Hinkie and the 76ers, who have yet to bear much fruit from the team's massive tear down and rebuild. Philadelphia could easily go with Kristaps Porzingis here, but I think the interest is more to get the Magic to bite on a trade. Still, with D'Angelo Russell off the board, he might be the best player available. His pick and pop offensive ability would be a nice fit with Nerlens Noel in the Philadelphia front court, and his shot blocking potential could make the 76ers very tough to score on.
-----
4. New York Knicks
C Jahlil Okafor, Fr, Duke
6'11, 272 lbs
Hometown: Chicago, IL
2014-2015 Stats: 17.3 ppg, 8.6 rpg, 1.4 bpg
Phil Jackson has spoken openly about trading down and landing a veteran and lower draft pick who can play defense. The Zen Master would get neither of that with Jahlil Okafor here. What he would add is a perfect fit offensively for the triangle. It has been several years since we have seen an NBA ready post player like Okafor enter the draft. He is not the most athletic and a weak defender, but I see an Al Jefferson like player who will put up 20-10 relatively quickly. You can run your offense through Okafor, you just need to make sure you have defenders to make up for his short comings.
-----
5. Orlando Magic
SG/SF Mario Hezonja, Croatia
6'8, 200 lbs
Hometown: Croatia
2014-2015 Stats: 7.7 ppg, 2.0 rpg
The Magic would have quite a dilemma if this scenario plays out. Do they go with a much needed floor spacer and creator in Mario Hezonja? Or do they go with a much needed rim protector and defensive presence in Willie Cauley-Stein? New head coach Scott Skiles may prefer the athletic big man, but I think someone who can put the ball in the basket is a bigger need for Orlando. This is a team full of athletes who struggle to create points. Hezonja has the potential to win both a Slam Dunk and Three Point contest one day. Orlando needs to swing for the fences. Hezonja is a risk, but he has star potential.
-----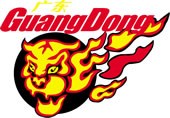 6. Sacramento Kings
PG Emmanuel Mudiay, Guandong Southern Tigers
6'5, 196 lbs
Hometown: Congo
2014-2015 Stats: 18.0 ppg, 5.9 apg, 4.5 rpg
If Emmanuel Mudiay was a better shooter, he might be a favorite to go to the Lakers at #2 overall. As it stands, he is still nearly a lock to go in the top six. He reminds me of a Kentucky John Wall. He is strong and powerful, but doesn't quite know how to play point guard yet. That will come with time. If he can improve his ball handling skills and jump shot, he has All Star written all over him. Darren Collison has shown for years that is a backup caliber talent at best, and Mudiay would be a very nice fit in George Karl's running system.
-----
7. Denver Nuggets
SG/SF Justise Winslow, Fr, Duke
6'7, 222 lbs
Hometown: Houston, TX
2014-2015 Stats: 12.6 ppg, 6.5 rpg, 2.1 apg
The Nuggets will be intrigued with Willie Cauley-Stein, but Justise Winslow is too good too pass up here. He is not a knock down shooter (though he did shoot it well during his freshman season), but will offer the type of hustle and defense that Denver has missed since they lost Andre Iguodala and Corey Brewer to free agency two off seasons ago. New head coach Mike Malone will preach defense first.
-----
8. Detroit Pistons
SF Sam Dekker, Jr, Wisconsin
6'9, 219 lbs
Hometown: Sheboygan, WI
2014-2015 Stats: 13.9 ppg, 5.6 rpg, 1.2 apg
The Pistons acquired Ersan Ilyasova to help replace Greg Monroe in the frontcourt. That transaction (and likely more to come) shows that Stan Van Gundy plans to continue to surround Andre Drummond with shooters. The key word is "shooters", and if a player can shoot, he will be drafted higher than he might deserve to. Sam Dekker is a smart scorer with good range on his jump shot. He might be more of a complimentary guy in the pro's, but could find a home in the lottery. The Pistons have little wing depth to speak of.
-----
9. Charlotte Hornets
PF/C Willie Cauley-Stein, Jr, Kentucky
7'1, 242 lbs
Hometown: Spearville, KS
2014-2015 Stats: 8.9 ppg, 6.4 rpg, 1.7 bpg
The Hornets desperately need to find players who can score, but Willie Cauley-Stein might be too good to pass up here. He recently had a great workout in Charlotte, and executives are rumored to be very impressed in the versatile defender. Bismack Biyombo and Cody Zeller have not developed as planned, and Al Jefferson could be moving on soon, so the front court might quickly become a team need.
-----
10. Miami Heat
SF Stanley Johnson, Fr, Arizona
6'7, 242 lbs
Hometown: Fullerton, CA
2014-2015 Stats: 13.8 ppg, 6.5 rpg, 1.5 spg
Miami is said to be looking at wing players, and Stanley Johnson could be the best available. His stock has slipped since he does not have any stand out skill. He is a tough defender, a solid ball handler and can get to the rim and knock down shots through contact. However, he is not a great athlete or shooter, two things teams covet from their small forwards. Still, he would make a very solid backup for a Heat team lacking bench options.
-----
11. Indiana Pacers
PF/C Myles Turner, Fr, Texas
7'0, 239 lbs
Hometown: Bedford, TX
2014-2015 Stats: 10.1 ppg, 6.5 rpg, 2.6 bpg
Myles Turner is an intriguing prospect. Scouts love his mix of shot blocking, athleticism and shooting. However, they are also worried that his body will not be able to withstand the rigors of the NBA. He looks like a late lottery pick at the moment, with a chance to develop into a solid starter. Larry Bird seems to have focused on athletic big men that will allow the team to move on from plodding 7 footer Roy Hibbert. With patience and proper development, Turner could become quite an asset.
-----
12. Utah Jazz
PF/C Frank Kaminsky, Sr, Wisconsin
7'1, 231 lbs
Hometown: Lisle, IL
2014-2015 Stats: 18.8 ppg, 8.2 rpg, 1.5 bpg
The Jazz are set in the front court with Rudy Gobert and Derrick Favors, two very impressive young defenders. The team lacks a floor stretcher, and Frank Kaminsky is one of the best in this draft. I think his potential is limited to a Kelly Olynyk type, but he would be a good fit alongside either Gobert or Favors offensively.
-----
13. Phoenix Suns
SG Devin Booker, Fr, Kentucky
6'6, 206 lbs
Hometown: Moss Point, MS
2014-2015 Stats: 10.0 ppg, 2.0 rpg, 1.1 apg
The 2015 NBA Champoins have made guys like Devin Booker a lot of money. Teams will model their roster after Golden State's shooting and defense philosophy. Booker is possibly the best shooter in the draft. He was a role player at Kentucky, but we have seen guys who can hit the three point shot skyrocket up draft boards (Kentavious Caldwell-Pope, Nik Stauskas, Terrence Ross). While those players have not become great professionals, shooting will still be drafted high. The Suns have brought in a glut of point guards the past few years, and I still don't think they are done with changes to that position. Ultimately they will need to settle on one guy and pair him in the back court with more length.
-----
14. Oklahoma City Thunder
PG Cameron Payne, So, Murray State
6'2, 183 lbs
Hometown: Bartlett, TN
2014-2015 Stats: 20.3 ppg, 6.0 apg, 3.8 rpg
The Thunder have been heavily linked to Cameron Payne, and it makes sense. With the loss of Reggie Jackson, Oklahoma City needs a long term backup to superstar Russell Westbrook, who has a tendency to miss games. Payne is the latest in a long line of Mid Major point guards to shoot up draft boards in to the lottery. Payne does not have elite size or shooting ability, but is solid in the pick and roll and would be a very high quality backup in OKC.
-----
15. Atlanta Hawks
(from Brooklyn Nets)
SF Rondae Hollis-Jefferson, So, Arizona
6'7, 211 lbs
Hometown: Chester, PA
2014-2015 Stats: 11.2 ppg, 6.8 rpg, 1.2 spg
Rondae Hollis-Jefferson is quite often compared to former Wildcat great Andre Iguodala. It just so happens that the aforementioned Iguodala is fresh off an NBA Finals MVP performance. Couple that with the fact that the Hawks will possibly lose their best defender, DeMarre Carroll, to free agency, and this is a match that makes a ton of sense. Hollis-Jefferson cannot shoot, but is an infectious energy player who makes those around him better.
-----
16. Boston Celtics
PF Bobby Portis, So, Arkansas
6'11, 246 lbs
Hometown: Little Rock, AR
2014-2015 Stats: 17.5 ppg, 8.9 rpg, 1.4 bpg
Danny Ainge has spoken about his desire to add length to his front court. Unless he trades up for a Willie Cauley-Stein (a real possibility with all of the first round picks Boston has at their disposal), that will be tough to find here. Bobby Portis does everything pretty well, and is a very popular name amongst teams picking in the teens. Portis does not have a standout skill, but he is a solid shooter with a post game, and can rebound and run the floor. He would put pressure on the underwhelming (physically) Jared Sullinger.
-----
17. Milwaukee Bucks
SG/SF Kelly Oubre, Fr ,Kansas
6'7, 203 lbs
Hometown: Richmond, TX
2014-2015 Stats: 9.3 ppg, 5.0 rpg, 1.1 spg
There comes a point in the draft where potential outweighs the risk. With Sam Dekker, Bobby Portis and Frank Kaminsky all off the board, the Bucks could very well try to hit a homerun with Kelly Oubre. Oubre has the chance to be a Paul George type, as an asset on both ends of the court. Of course, he could also wind up as a one dimensional journey man like a Nick Young or Ricky Davis. The Bucks are in need of more scorers, and Oubre would be a great gamble.
-----
18. Houston Rockets
(from New Orleans Pelicans)
PG Tyus Jones, Fr, Duke
6'2, 185 lbs
Hometown: Apple Valley, MN
2014-2015 Stats: 11.8 ppg, 5.6 apg, 3.5 rpg
I am not a huge fan of Tyus Jones, but he seems to be the popular choice to go to Houston here. It makes sense. The Rockets need more ball handlers to take some pressure off of James Harden. Jones is an analytics darling, and is a good knock down shooter, a must playing next to Harden. I would prefer Jerian Grant here, but Jones looks like the guy.
-----
19. Washington Wizards
PF Trey Lyles, Fr, Kentucky
6'10, 242 lbs
Hometown: Indianapolis, IN
2014-2015 Stats: 8.7 ppg, 5.2 rpg, 0.5 bpg
As Nene nears the end of a very solid career, the Wizards have identified power forward as their biggest draft need. Fortunately, Trey Lyles is still on the board here. Scouts like, but do not love, the backup Kentucky big man. He has the potential to be a good pick and pop guy, and could be a solid fit offensively with ball dominant guards John Wall and Bradley Beal.
-----
20. Toronto Raptors
PF Montrezl Harrell, Jr, Louisville
6'8, 253 lbs
Hometown: Tarboro, NC
2014-2015 Stats: 15.7 ppg, 9.2 rpg, 1.2 bpg
The Raptors could lose Amir Johnson during free agency, and will have the need for reinforcements up front. Montrezl Harrell lacks the offense to be a sure fire starter in this league, but he is a tough competitor who could be a physical goon for the second unit. He would be a solid fit for the Raptors and head coach Dwayne Casey's defensive philosophy.
-----
21. Dallas Mavericks
C Guillermo Hernangomez, Spain
6'11, 255 lbs
Hometown: Madrid, Spain
2014-2015 Stats: 10.6 ppg, 6.2 rpg, 0.9 apg
Yes, the Mavericks have needs all over the place, but Mark Cuban and Donnie Nelson have had no interest in developing rookies. This is a team that will once again save every dollar they can as they go for broke in free agency. Guillermo Hernangomez is a popular late first round draft and stash candidate. He is not a great athlete, but is a big body who can rebound and score down low.
-----
22. Chicago Bulls
PG/SG Jerian Grant, Sr, Notre Dame
6'4, 198 lbs
Hometown: Bowie, MD
2014-2015 Stats: 16.5 ppg, 6.6 apg, 3.0 rpg
Jerian Grant is one of my favorite players in the draft, and would be a great get here for the Bulls. Chicago is very thin in the back court, especially with Derrick Rose's endless injury woes. Grant can play both guard positions. He is effective with the ball in his hands, and can shoot or get to the rim and free throw line.
-----
23. Portland Trail Blazers
SG RJ Hunter, Jr, Georgia State
6'6, 185 lbs
Hometown: Indianapolis, IN
2014-2015 Stats: 19.5 ppg, 4.7 rpg, 3.5 apg
The Trail Blazers could lose both Wesley Matthews and Arron Afflalo from their wing rotation. CJ McCollum showed great potential late in the season, but he is vertically challenged and might profile better as a backup combo guard. RJ Hunter has good size and a sweet shooting stroke. He struggled mightily with the extra defensive attention as a junior, and his shooting percentages plummeted. He will need to prove he can hold his own on defense and regain that shooting stroke if he hopes to forge out an NBA career, but is a good gamble here.
-----
24. Cleveland Cavaliers
SF/PF Kevon Looney, Fr, UCLA
6'9, 222 lbs
Hometown: Milwaukee, WI
2014-2015 Stats: 11.6 ppg, 9.2 rpg, 1.3 apg
The plan in Cleveland is to resign Kevin Love and Tristan Thompson and make another run with the same squad. Unfortunately, the Cavaliers will not know if those two key free agents will return until after the draft, so they should draft some front court insurance. Kevon Looney is not yet ready to make an impact in the league, but offers some stretch four plus rebounding potential.
-----
25. Memphis Grizzlies
SG/SF Anthony Brown, Sr, Stanford
6'7, 211 lbs
Hometown: Fountain Valley, CA
2014-2015 Stats: 14.8 ppg, 6.9 rpg, 2.5 apg
The Grizzlies have little wing depth to speak of and were one of the worst shooting teams in the league last year, making their needs pretty easy to identify. Anthony Brown was slow to develop during his four year Cardinal career, but has put his shooting stroke and perimeter defensive ability on full display during workouts. Those are two of the most in demand attributes for wing players, making Brown a legit late first round pick.
-----
26. San Antonio Spurs
SG/SF Justin Anderson, Jr, Virginia
6'6, 231 lbs
Hometown: Montross, VA
2014-2015 Stats: 12.2 ppg, 4.0 rpg, 1.7 apg
Nearly all of the Spurs wing players are free agents. Since there are former Gregg Popovich assistants scattered all over the NBA, it seems like a real possibility that some will try to pry Danny Green and Marco Belinelli away from San Antonio. If that happens, the Spurs could look to fortify some of that departing shooting through the draft. Scouts are concerned that Justin Anderson is a one year wonder, but he has shot it well during workouts and should be a popular pick among playoff teams in the late stages of round one.
-----
27. Los Angeles Lakers
(from Houston Rockets)
PF/C Rakeem Christmas, Sr, Syracuse
6'10, 243 lbs
Hometown: Philadelphia, PA
2014-2015 Stats: 17.5 ppg, 9.0 rpg, 2.5 bpg
Rakeem Christmas was a former top recruit who was brought along very slowly during his four years at Syracuse. He exploded as a senior and carried that momentum through the combine, where he looked like the best player participating at the event. He has an NBA body, is a good rebounder, and in a draft short on big men, should find a spot in the late 20's or early 30's. The Lakers choose to pass on Jahlil Okafor at #2, they will be in the market for front court help here.
-----
28. Boston Celtics
(from Los Angeles Clippers)
SG Rashad Vaughn, Fr, UNLV
6'5, 199 lbs
Hometown: Golden Valley, MN
2014-2015 Stats: 18.3 ppg, 4.8 rpg, 1.6 apg
As previously mentioned, the Celtics have a plethora of upcoming draft picks, and could go any direction at any given time. Rashad Vaughn has the potential to be drafted much higher than this. He had an up and down freshman season, but is coming off of some great workouts. Boston does not have much shooting on the roster, and Vaughn would be a good fit with current defense first guards Avery Bradley and Marcus Smart.
-----
29. Brooklyn Nets
(from Atlanta Hawks)
PG Terry Rozier, So, Louisville
6'2, 190 lbs
Hometown: Shaker Heights, OH
2014-2015 Stats: 17.1 ppg, 5.6 rpg, 3.0 apg
This will be the rare first round pick that the Nets will actually be able to use, albeit about 15 picks lower than they were originally slated. Brooklyn will just hope to draft someone who can carve out a role in the rotation. Terry Rozier does not possess a great deal of point guard skills, but is tough, can get to the free throw line and play solid defense.
-----
30. Golden State Warriors
SG Joseph Young, Sr, Oregon
6'2, 183 lbs
Hometown: Houston, TX
2014-2015 Stats: 20.7 ppg, 4.3 rpg, 3.7 apg
The Warriors just won the NBA title based off of shooting and defense. So why not add more shooting to the best back court in the NBA? Mighty Joe Young lacks point guard skills or shooting guard size, but he is a fearless scorer and has the athleticism and shooting range to make it as a backup guard.
-----
Round 2
31. Minnesota Timberwolves - PF Chris McCullough, Fr, Syracuse.
There was some late lottery chatter surrounding McCullough before a leg injury ruined his season. He might have to redshirt his rookie year, but is a player a team with a lot of picks like the T'Wolves could gamble on early in the second round.
32. Houston Rockets (from New York Knicks) - SF Pat Connaughton, Sr, Notre Dame.
Connaughton has had a great pre draft process, and is firmly in the early second round discussion. GM Daryl Morey is always on the lookout for cheap players to round out his rotation, and Connaughton is a good spot of shooter who could be productive playing alongside James Harden.
33. Boston Celtics (from Philadelphia 76ers) - SF Cedi Osman, Turkey.
The Celtics have more draft picks than roster spots. Osman is a point forward who does not have much of a jump shot. He will have to make his living off of drives to the basket, but has some NBA potential down the line.
34. Los Angeles Lakers - PG Delon Wright, Sr, Utah.
The Lakers hit it big around this spot last year by drafting Jordan Clarkson. Wright is a similar prospect, though not quite as athletic but a better defender, who is ready to step in and provide minutes right away.
35. Philadelphia 76ers (from Orlando Magic) - SG Tyler Harvey, So, Eastern Washington.
The 76ers need shooters, and talent in the backcourt period, in the worst way. Harvey is a great shooter and could develop into a Lou Williams type if he harnesses his talents and learns to play under control.
36. Minnesota Timberwolves (from Sacramento Kings) - PF Jordan Mickey, So, LSU.
Mickey is an undersized power forward who is not much of an athlete, but is was one of the best shot blockers college basketball has seen in quite some time. He could carve out a role as a Reggie Evans type off the bench.
37. Philadelphia 76ers (from Denver Nuggets) - PG/SG Olivier Hanlan, Jr, Boston College.
The 76ers have several second round picks, and should spend them on intriguing foreign players and guys who can help fill out a roster. Hanlan is a good scorer who could find his way into an NBA rotation if he improves his point guard skills.
38. Detroit Pistons - PF Jarell Martin, So, LSU.
Martin was a former top recruit who had a solid sophomore season for LSU. The Pistons will be in need of front court depth, and Martin can do everything pretty well, and still has room to grow.
39. Charlotte Hornets - SG Josh Richardson, Sr, Tennessee.
Richardson has been one of the hottest names during workouts. His improving jump shot would be a welcome addition to one of the worst shooting teams in the NBA.
40. Miami Heat - SF/PF Jonathan Holmes, Sr, Texas.
The Heat have one of the weakest benches in the NBA, and whoever they draft here could help. Holmes is a solid shooter with size, and could help stretch the defense.
41. Brooklyn Nets - PF Christian Wood, So, UNLV.
Wood has first round talent, and reminds me of a young Keon Clark. Unfortunately for Wood, many scouts are making that comparison for the wrong reasons. His terrible pre draft interviews and perception of passion for the game has caused his stock to tumble, but a team with a big time lack of draft picks like the Nets could roll the dice.
42. Utah Jazz - SG Michael Frazier, Jr, Florida.
Frazier is another guy who can shoot, and could provide the Jazz with a few quality minutes of offense per night.
43. Indiana Pacers - PG/SG Andrew Harrison, So, Kentucky.
Harrison has been quite the polarizing prospect. While it is clear he is not the lottery talent many thought he would be, he could still carve out a role as a backup guard.
44. Phoenix Suns - SF/PF Larry Nance Jr., Sr, Wyoming.
Nance has rebounded nicely from a torn ACL and has had amazing workouts. He looks like he could be a Kenneth Faried-lite energy guy off the bench.
45. Boston Celtics - C Robert Upshaw, So, Washington.
Upshaw looked like a first round pick but was kicked off his second college basketball team. Still, he is 7 foot and was blocking shots at a very high rate for Washington earlier in this year. The Celtics are on the lookout for defensive help, and there is little risk taking a flyer on Upshaw here.
46. Milwaukee Bucks - C Dakari Johnson, So, Kentucky.
Johnson does not have a standout NBA skill, but should stick as a Joel Anthony-like backup big man who can rebound and give a team six fouls.
47. Philadelphia 76ers (from New Orleans Hornets) - C Nikola Milutinov, Serbia.
Milutinov is still skinny, but is playing big minutes for his Euro team and has NBA potential as an athletic backup big man.
48. Oklahoma City Thunder - PF Aaron White, Sr, Iowa.
What White lacks in skill, he makes up for in hustle. He seems like the type of Nick Collison-like big man the Thunder love to draft then stick on the pine.
49. Washington Wizards - PG Quinn Cook, Sr, Duke.
Cook is about as boring as it gets, but should bounce around the league for the next decade as a solid backup point guard.
50. Atlanta Hawks (from Toronto Raptors) - PF/C Mouhammadou Jaiteh, France.
France has a good track record of sending players to the NBA. Jaiteh is a long, long way from contributing in the league, but has a big body and is a developing rebounder.
51. Orlando Magic (from Chicago Bulls) - SG/SF JP Tokoto, Jr, North Carolina.
Tokoto is a streaky shooter, and scorer in general, but has the type of defensive potential that could endear himself to Scott Skiles.
52. Dallas Mavericks - SF Daniel Diez, Spain.
Diez is already 22, and not much of an athlete, but he is a good shooter and defender, and could find his way into an NBA rotation one day.
53. Cleveland Cavaliers (from Portland Trail Blazers) - SG Shawn Dawson, Israel.
The son of an American born former basketball player, Dawson has shown an NBA friendly game, albeit against weak competition.
54. Utah Jazz (from Cleveland Cavaliers) - PF Alan Williams, Sr, UC Santa Barbara.
Williams is a beast down low as a rebounder and interior defender. His lack of athleticism limits his upside, but he could work his way into a quality reserve.
55. San Antonio Spurs - PF/C Arturas Gudaitis, Lithuania.
Gudatis is a solid shot blocker and rebounder with size, but may lack the offensive game and athleticism to become an NBA player. If any team can whip him into NBA shape, it is the Spurs.
56. New Orleans Pelicans (from Memphis Grizzlies) - PF Cliff Alexander, Fr, Kansas.
Alexander was miscast as a potential lottery pick. He has an NBA body but is a long way from contributing on an NBA level. A team short on draft picks like the Pelicans could look to acquire his rights and hopes he develops over the years.
57. Denver Nuggets (from Los Angeles Clippers) - SF/PF Vince Hunter, So, UTEP.
Hunter has drawn some Kenneth Faried comparisons for his athleticism, non stop motor and hustle, as well as his skinny frame and complete lack of an offensive game.
58. Philadelphia 76ers (from Houston Rockets) - SG Norman Powell, Sr, UCLA.
Powell never quite developed as hoped, but could still help an NBA team as a backup guard with some shooting and ball handling skills.
59. Atlanta Hawks - PF Richaun Holmes, Sr, Bowling Green.
Holmes used the pre draft process to work his way into the second round. He is not an offensive threat, but has good size and could give his team some rebounds and fouls.
60. Philadelphia 76ers (from Golden State Warriors) - PG Guillem Vives, Spain.
Vives is not a tremendous athlete, but is a heady point guard with size who takes care of the basketball.