Here goes my final mock draft. As much as I already want to make changes, I will hit post and walk away. Enjoy!
Click and bookmark this page
for instant analysis tomorrow night as the picks roll in. Thank you for visiting my blog and enjoy the draft.
And finally,
click here
throughout the off season to see daily updated depth charts, trades and transactions.
-----
1. Cleveland Cavaliers
SG/SF Andrew Wiggins, Fr, Kansas
6'8, 200 lbs
Hometown: Thornhill, Ontario, Canada
2013-2014 Stats: 17.1 ppg, 5.9 rpg, 1.5 apg
I think Andrew Wiggins is going to end up being the first pick in the draft, either by the Cavaliers or someone trading up into this spot. He is the best prospect in this draft, and brings the most to the table. Cleveland reportedly received an offer of Arron Afflalo and the Magic's two lottery picks for this selection. That is a nice offer, and the Cavaliers could pull the trigger, enticing LeBron James to return to Cleveland. Adding Afflalo, Joel Embiid and James Young would be a nice coup. I do not like the Jabari Parker to Cleveland fit at all. He would be another tweener forward, like Anthony Bennett, who needs the ball in his hands to be effective. With Dion Waiters and Kyrie Irving gobbling up all the touches, that would not be good for his development.
-----
2. Milwaukee Bucks
SF Jabari Parker, Fr, Duke
6'8, 235 lbs
Hometown: Chicago, IL
2013-2014 Stats: 19.1 ppg, 8.7 rpg, 1.2 apg
The Bucks are in a great spot here. Just sit back and select whoever is not drafted first overall. Jabari Parker would be a good fit here. Milwaukee has several high energy youngsters, like Giannis Antetokounmpo and John Henson. What they lack is a guy who can get them buckets when the offense slows down. Parker will be what the Bucks thought they were getting when they threw buckets of cash at Ersan Ilyasova.
-----
4. Orlando Magic
C Joel Embiid, Fr, Kansas
7'0, 250 lbs
Hometown: Yaounde, Cameroon
2013-2014 Stats: 11.2 ppg, 8.1 ppg, 2.6 bpg
Joel Embiid could go anywhere from picks 3 to 10. The back problem did not scare many scouts and GM's, but you have to be terrified by a serious foot injury. We have seen foot and knee injuries ruin the careers of several elite center prospects, and the worry is Embiid will be the next. I have a feeling he will not fall as far as people think. Both the 76ers and Magic have multiple lottery picks, and could take the risk. I am a real Embiid fan, and hope he can make a full recovery. The NBA needs a player like him. Philadelphia is in year two of a five year plan, GM Sam Hinkie has sold ownership on that, and he could take the drafts best talent and redshirt him like he did with Nerlens Noel last year.
-----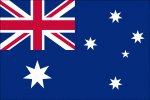 4. Orlando Magic
PG/SG Dante Exum, Australia
6'6, 196 lbs
Hometown: East Melbourne, Victoria, Australia
The Magic really need a big man and Noah Vonleh would be a nice compliment to Nikola Vucevic in the front court. However, Orlando has lost and lost big the past two years, and still does not have a superstar talent on the roster to show for it. Dante Exum is exactly that. No one is quite sure if he is a point guard or not, but he is very athletic and a dynamic playmaker. He has the skills to be one of the most popular player in the NBA. The Magic will draft him, and figure out how to use him with Victor Oladipo later.
-----
5. Utah Jazz
PF Noah Vonleh, Fr, Indiana
6'10, 240 lbs
Hometown: Haverhill, MA
2013-2014 Stats: 11.3 ppg, 9.0 rpg, 1.4 bpg
The Jazz are trying very hard to move into the top two for a chance at Jabari Parker or Andrew Wiggins. I do not think Derrick Favors and this pick will be enough. Enes Kanter has not developed defensively and Utah might want to trade him before his contract runs out. Derrick Favors will move to center, opening up a spot for Noah Vonleh. I have had Vonleh ranked as my top power forward prospect since January, and he looks like the guy to go after. Vonleh has some young Al Horford qualities.
-----
6. Boston Celtics
PG/SG Marcus Smart, Fr, Oklahoma State
6'3, 227 lbs
Hometown: Flower Mound, TX
2013-2014 Stats: 18.0 ppg, 5.9 rpg, 4.8 apg, 2.9 spg
The Celtics are the toughest team in the top ten to mock. There are no sure fire talents on the roster to build around, so Danny Ainge should just continue what he has done in the last couple of drafts; go with the best player available. Marcus Smart is a tough, defensive minded combo guard who is a favorite of the analytics nerds. He is a fierce competitor and would allow the Celtics to move Rajon Rondo for some young talent, or perhaps a draft pick or two.
-----
7. Los Angeles Lakers
PF Julius Randle, Fr, Kentucky
6'9, 250
Hometown: Dallas, TX
2013-2014 Stats: 15.0 ppg, 10.4 rpg, 1.4 apg
The Lakers were reportedly very impressed by Julius Randle's workout. The Lakers front court will look completely different next year. If the Lakers get lucky enough to land Carmelo Anthony and/or LeBron James, that would render the offense only Randle useless, but he is the best prospect here. He is a safe bet to average 20 and 10 during his prime, and his game reminds me of Al Jefferson.
-----
8. Sacramento Kings
SF/PF Aaron Gordon, Fr, Arizona
6'9, 225 lbs
Hometown: San Jose, CA
2013-2014 Stats: 12.4 ppg, 8.0 rpg, 1.0 bpg
While I think Aaron Gordon is a pretty overrated prospect, you cannot deny that he might be the best athlete in this draft, Andrew Wiggins included. He put on quite a show during the combine, and should have no problem providing serious energy to whatever team drafts him. The talent level drops off after these first eight prospects, so Sacramento, or more likely, a team that trades into this spot, should draft whoever is left. Gordon would be a nice fit with the Kings, as he wouldn't be shouldered with scoring responsibility and can concentrate on what he does best, which is rebounding and energy off the bench.
-----
9. Charlotte Hornets
SF Doug McDermott, Sr, Creighton
6'8, 218 lbs
Hometown: Ames, IA
2013-2014 Stats: 26.7 ppg, 7.0 rpg, 1.6 apg
I am not in love with Doug McDermott as a top ten pick, but he looks like the type of player the Charlotte franchise would select. The Bobcats, now the Hornets, tend to gravitate towards college production over athletic upside. Michael Kidd-Gilchrist, Cody Zeller and Kemba Walker were all college superstars who did not have the best measurables. McDermott also happens to fill a huge need. Charlotte has the potential to be very solid defensively, but seriously lack floor stretching shooters. McDermott would be able to park himself in the corner and knock down open threes as the defense collapses on Al Jefferson.
-----
10. Philadelphia 76ers
SG Nik Stauskas, So, Michigan
6'7, 207 lbs
Hometown: Mississauga, Ontario, Canada
2013-2014 Stats: 17.5 ppg, 3.3 rpg, 2.9 apg
Philadelphia went big with their first pick because they knew they would have their choice of wing players here. Nik Stauskas might be the best shooter in this draft, and he has good length. He would be a nice fit with a 76ers team that really lacked guys who could knock down long range shots.
-----
11. Denver Nuggets
C Jusuf Nurkic, Bosnia
6'11, 280 lbs
Hometown: Tuzla, Bosnia
2013-2014 Stats: 11.7 ppg, 5.7 rpg, 0.8 bpg
Jusuf Nurkic has good size, especially for this draft. He is a load at 6'11, 280 lbs but is a major work in progress. I think the lottery would be a reach for a player who is pretty out of shape and would struggle to play more than 20 minutes a game as a rookie, but he has reportedly stated he will come to the states in 2014, and couple that with his great size, he should go in the late lottery. JaVale McGee and Kenneth Faried are high energy big men, but no one on the roster has the back to the basket ability Nurkic has. A worthy gamble for a pretty deep team.
-----
12. Orlando Magic
(from New York Knicks)
PG/SG Zach LaVine, Fr, UCLA
6'5, 180 lbs
Hometown: Bothell, WA
2013-2014 Stats: 9.4 ppg, 2.5 rpg, 1.4 apg
Zach LaVine is an electrifying athlete who put on quite a show at the combine. He showed good ball handling ability, and finished in the top five in every measuring and testing category. LaVine might be a long way from being a successful NBA guard, but at this point in the draft the potential outweighs the risk. What a talented young back court the Magic would have with freak combo guard athletes in LaVine, Victor Oladipo and Dante Exum.
-----
13. Minnesota Timberwolves
SG/SF James Young, Fr, Kentucky
6'8, 213 lbs
Hometown: Rochester Hills, MA
14.3 ppg, 4.3 rpg, 1.7 apg
I am a big James Young fan. A lot of mocks have him going in the late teens or early 20's, but I think he is going to make a very good pro. I thought he was pigeonholed into a three point chucker role early on with Kentucky, but he improved as the year went along. He has great length and is more than just a three point shooter. Whether the Timberwolves foolishly hang on to Kevin Love or not, there are few strong shooters on this team.
-----
14. Phoenix Suns
SF TJ Warren, So, North Carolina State
6'8, 220 lbs
Hometown: Durham, NC
2013-2014 Stats: 24.9 ppg, 7.1 rpg, 1.8 spg
The Suns were successful by throwing young athlete after young athlete at the opposition. With three first round picks, the troops will get reinforcements. TJ Warren is a great mid range scorer, and scouts have been impressed by his workouts. The Suns love to attack the rim and Warren could fit right in with their philosophy.
-----
15. Atlanta Hawks
SF/PF Dario Saric, Croatia
6'10, 223 lbs
Hometown: Sibenik, Croatia
Dario Saric might be the best player in Europe. He has a unique game, with some Hedo Turkoglu sprinkled in, as a tall, crafty ball handler who can knock down some jump shots. On talent alone, he is a top ten selection. However, he signed on for his overseas team for at least two more seasons, and has been wishy washy about coming to the NBA in the past. However, Saric stated today that he will come to the NBA after two seasons, where he will still only be 22 years old, so he should go in the lottery. The Hawks connection makes plenty of sense. Danny Ferry drafted two foreign prospects last year, including one who stayed overseas. Atlanta is the only team Saric worked out for, and there are rumors of a promise.
-----
16. Chicago Bulls
(from Charlotte Hornets)
PG Elfrid Payton, Jr, Louisiana Lafayette
6'4, 188 lbs
Hometown: Gretna, LA
2013-2014 Stats: 19.0 ppg, 6.0 rpg, 5.9 apg
No player has generated as much buzz as Elfrid Payton, and he could go as high as #8 to the Sacramento Kings. I think that is way too high but the teens seem about right. The Bulls have had a revolving door at point guard since Derrick Rose's injury problems began. Payton has good size and solid point guard instincts. He is not much of a shooter, but niether is the guy he will back up.
-----
17. Boston Celtics
SG Gary Harris, So, Michigan State
6'5, 205 lbs
Hometown: Fishers, IN
2013-2014 Stats: 16.7 ppg, 4.0 rpg, 2.7 apg
Gary Harris is solid, but not spectacular in any particular area. Harris can come in and provide minutes at both guard spots for a Celtics team that lacks depth. He is a decent shooter, and a willing defender who can play point guard in a pinch. Even though I am not as big a fan of Harris as most, he represents solid value here.
-----
13. Minnesota Timberwolves
SG/SF Rodney Hood, So, Duke
6'9, 208 lbs
Hometown: Meridian, MS
2013-2014 Stats: 16.1 ppg, 3.9 rpg, 2.1 apg
Rodney Hood is a bit one dimensional, but that dimension is something that is always valued by NBA franchises. Hood knocked down over 40% of his three point shots as Jabari Parker's running mate. He has great length and a nice stroke and also offers decent defensive potential. More scoring punch for one of the NBA's deepest and most athletic rosters.
-----
19. Chicago Bulls
(from Charlotte Hornets)
PF Adreian Payne, Sr, Michigan State
6'10, 239 lbs
Hometown: Dayton, OH
2013-2014 Stats: 16.4 ppg, 7.3 rpg, 1.3 apg
Adreian Payne had a fantastic NCAA tournament and senior season, but he is a limited NBA prospect. He is not a great rebounder or defender for his size. Payne's best contributions will come on offense, where he has range all the way to the three point line. The Bulls are on the lookout for shooting, and Payne would definitely provide that.
-----
20. Toronto Raptors
PG Tyler Ennis, Fr, Syracuse
6'3, 182 lbs
Hometown: Brampton, Ontario, Canada
2013-2014 Stats: 12.9 ppg, 5.5 apg, 3.4 rpg
Tyler Ennis does not have the size or athleticism scouts drool over with point guard prospects, but he is very heady and was in great control of Syracuse's offense, finishing with better than a 3 to 1 assist to turnover ratio, which is extremely impressive for a freshman. Athletic ability and shooting matter in the NBA though, and Ennis could struggle in that capacity, which is why he is still available here. The Raptors might not be able to resign both Kyle Lowry and Greivis Vasquez. The Canada native could be groomed as the potential starter in Toronto.
-----
21. Oklahoma City Thunder
PG Shabazz Napier, Sr, Connecticut
6'1, 175 lbs
Hometown: Roxbury, MA
2013-2014 Stats: 18.0 ppg, 5.9 rpg, 4.9 apg
The Massachusetts native put on quite a show during the NCAA tournament, and will leave UConn with two national championships under his belt. Napier had an up and down career, but really set himself apart during his senior year. The Thunder might use Reggie Jackson at shooting guard more often next year, opening up some backup point guard minutes. Napier is a natural leader, a fearless competitor, and most importantly for this current crop of players, a good three point shooter.
-----
22. Memphis Grizzlies
SF Kyle Anderson, So, UCLA
6'9, 230 lbs
Hometown: Fairview, NJ
2013-2014 Stats: 14.6 ppg, 8.8 rpg, 6.5 apg
Kyle Anderson is the most difficult prospect in the NBA to peg. His draft range is all over the place, as is his game. He is a great ball handler, and at 6'9 can see over defenders and find the open man. However, he is extremely slow and has the body of a lump of Play Doh left out in the sun. All it takes is one team to fall in love with him, and figure out how they will use this unique talent. The Grizzlies love analytics, and could be fans of Anderson.
-----
23. Utah Jazz
(from Golden State Warriors)
SG Jordan Adams, So, UCLA
6'5, 220 lbs
Hometown: Atlanta, GA
2013-2014 Stats: 17.3 ppg, 5.3 rpg, 2.6 spg
Another analytics favorite, Jordan Adams is below average athletically, but had a very good season as a shooter, and steals usually translate well to the NBA. There has been quite a buzz about him lately, and he looks like a late first round lock. Teams will worry about his weight issues, but he is a tremendous scorer and the Jazz need guys who can stroke it from deep.
-----
24. Charlotte Hornets
(from Portland Trail Blazers)
PF/C Mitch McGary, So, Michigan
6'10, 255 lbs
Hometown: Chesterton, IN
2013-2014 Stats: 9.5 ppg, 8.3 rpg, 1.9 spg
Mitch McGary is rumored to have a promise in the late first round. Despite his underwhelming sophomore season, it would make sense. This draft is not big on size and McGary should be a fine rotation player thanks to his hustle and energy. The Hornets might lose Josh McRoberts and could use some toughness to backup the finesse Cody Zeller.
-----
25. Houston Rockets
PF/C Clint Capela, Switzerland
6'11, 222 lbs
Hometown: Geneva, Switzerland
Clint Capela has some real skills, and could grow into a solid shot blocker and rebounder. However, he is as raw as they come and needs several years of seasoning overseas before he can make an impact. That's just fine with the Rockets, who might want to save every dollar they can as they make a run at Carmelo Anthony or Kevin Love.
-----
26. Miami Heat
PF Jarnell Stokes, So, Tennessee
6'8, 260 lbs
Hometown: Memphis, TN
2013-2014 Stats: 15.1 ppg, 10.6 rpg, 2.0 apg
Jarnell Stokes is not overly athletic, and will struggle to get shots off against NBA competition, but he has two things going for him that could make him a late first round pick. He is a legit big man and he can rebound. This draft is loaded with wing players but very few big men who will make a dent in an NBA rotation. The Heat would like to find someone who can help them next year, and Stokes would be able to provide rotation minutes right away, especially with Chris Andersen possibly moving on.
-----
27. Phoenix Suns
(from Indiana Pacers)
PG Vasilije Micic, Serbia
6'4, 188 lbs
Hometown: Kraljevo, Serbia
2013-2014 Stats: 12.1 ppg, 5.8 apg, 2.5 rpg
Vasilije Micic is a good ball handler with great size for the position. He should be a late first round pick who has skills to be a starting point guard in the NBA when he eventually makes his way to the states. The Suns will not have the room for three rookies, and will likely draft at least one European player. Micic could be an eventual replacement for Eric Bledsoe, who the team is not sure they can resign.
-----
28. Los Angeles Clippers
SF Damien Inglis, France
6'8, 240 lbs
Hometown: Cayenne, French Guiana
The Clippers are yet another late first round team with visions of going after Carmelo Anthony or LeBron James, and will not want to be handicapped by a rookie salary. Damien Inglis has had some very good workouts and looks to be squarely in the late first, early second round discussion.
-----
29. Oklahoma City Thunder
SG/SF PJ Hairston, Texas Legends, NBDL
6'5, 229 lbs
Hometown: Greensboro, NC
2013-2014 Stats: 21.8 ppg, 3.5 rpg, 1.5 spg (D-League)
The Jazz would love to find a shooter late in the first round, and there should be plenty to choose from. PJ Hairston will have to continue to answer questions, but you cannot deny the talent he possesses. He should be ready to compete for minutes right away and would provide scoring at the wing positions. He could be a homeless man's version of what James Harden was to the Thunder.
-----
30. San Antonio Spurs
SG/SF Bogdan Bogdanovic, Serbia
6'6, 200 lbs
Hometown: Belgrade, Serbia
2013-2014 Stats: 15.0 ppg, 4.1 rpg, 3.8 apg
Ho hum. Another championship for one of the best run organizations in professional sports. Bogdan Bogdanovic has been one of the best players in Europe this year. He is a good ball handler, shooter and rebounder. He has a tricky buyout, but the Spurs rarely rely on rookies anyway. He is the perfect player to draft late in the first round and develop overseas for a couple of seasons.
-----
Round 2
31. Milwaukee Bucks - PG/SG Jordan Clarkson, Jr, Missouri
32. Philadelphia 76ers - SF Glenn Robinson III, So, Michigan
33. Cleveland Cavaliers (from Orlando Magic) - SF Jerami Grant, So, Syracuse
34. New York Knicks (from Boston Celtics) - SF/PF Cleanthony Early, Sr, Wichita State
35. Utah Jazz - SG CJ Wilcox, Sr, Washington
36. Milwaukee Bucks (from Los Angeles Lakers) - SF Thanasis Antetokounmpo, Delaware, NBDL
37. Toronto Raptors (from Sacramento Kings) - PF/C Nikola Jokic, Serbia
38. Detroit Pistons - SF KJ McDaniels, Jr, Clemson
39. Philadelphia 76ers (from Cleveland Cavaliers) - PG/SG Spencer Dinwiddie, Jr, Colorado
40. Minnesota Timberwolves (from New Orleans Pelicans) - SG/SF Joe Harris, Sr, Virginia
41. Denver Nuggets - SG/SF Alessandro Gentile, Italy
42. Houston Rockets (from New York Knicks) - PF/C Patric Young, Sr, Florida
43. Atlanta Hawks - SF DeAndre Daniels, Jr, Connecticut
44. Minnesota Timberwolves - PF Khem Birch, Jr, UNLV
45. Charlotte Hornets - PG Bryce Cotton, Sr, Providence
46. Washington Wizards - SF CJ Fair, Sr, Syracuse
47. Philadelphia 76ers (from Brooklyn Nets) - C Walter Tavares, Spain
48. Milwaukee Bucks (from Toronto Raptors) - C Artem Klimenko, Russia
49. Chicago Bulls - PG Russ Smith, Sr, Louisville
50. Phoenix Suns - SG/SF Nemanja Dangubic, Serbia
51. New York Knicks (from Dallas Mavericks) - PF Johnny O'Bryant, Jr, LSU
52. Philadelphia 76ers (from Memphis Grizzlies) - PG Jahii Carson, Jr, Arizona State
53. Minnesota Timberwolves (from Golden State Warriors) - PF Cristiano Felicio, Brazil
54. Philadelphia 76ers (from Houston Rockets) - SG Nick Johnson, Jr, Arizona
55. Miami Heat - SF/PF James McAdoo, Jr, North Carolina
56. Denver Nuggets (from Portland Trail Blazers) - PG Semaj Christon, So, Xavier
57. Indiana Pacers - SG Lamar Patterson, Sr, Pittsburgh
58. San Antonio Spurs (from Los Angeles Clippers) - PF Michalis Kamperidis, Greece
59. Toronto Raptors (from Oklahoma City Thunder) - SG Devyn Marble, Sr, Iowa
60. San Antonio Spurs - SG Markel Brown, Sr, Oklahoma State